2021
Kevin Myers
Kevin was born into a family of Irish emigrants in Leicester, where his father was a GP. After studying history at University College Dublin, he became a journalist. He reported on the Northern Troubles from 1971 to 1978 before returning to Dublin, where he joined the staff of The Irish Times, where he wrote 'An Irishman's Diary' from 1981 to 1966, changing it from a chatty, social, column to one that was political and controversial. In particular, he championed the then-forgotten cause of the Irish soldiers of the two world wars–so well that it is now part of the official Irish narrative. During that time, he wrote regularly for The Spectator and was a columnist for The Sunday Telegraph, and presented the television college quiz, Challenging Times. In 2006 he joined The Irish Independent, and was a columnist with The Sunday Times from 2013 to 2017. He lives in Kildare with his wife Rachel, a professional paramedic, a musician, and a horsewoman.
Declan Ganley
Declan is Chairman and CEO of Rivada Networks which designs and deploys public safety broadband networks for governments. He founded and operates wireless broadband networks and cable TV businesses in ten EU countries and an extensive cable multimedia network in Eastern Europe. He is Chairman of the Forum on Public Safety in Europe & North America (where senior leaders confer to provide policy and recommendations for implementation to governments, legislators, public safety and defence entities). He is an adviser on technology and terrorism to the Club de Madrid (the largest forum of former Presidents and Prime Ministers of democracies). He serves on the boards of the Irish Chamber Orchestra, the University of Limerick Foundation, and is a member of the Royal Institute of International Affairs. Declan is the founder and president of the Libertas Institute, a pan-European think tank committed to debate on the future of the European Union and campaigning for democratic and economic reform. He also served as a member of Futures Group of the Irish Government's Information Society Commission. He is married to Delia and they have four children and homes in Galway and Washington DC.
Dr Ethna Reagan
Ethna is Associate Professor in Theology and Ethics in Dublin City University. A Holy Faith Sister, she taught for over a decade at the University of the West Indies, and worked with Credo Foundation for Justice in Port of Spain with socially displaced children, and in the campaign for the abolition of the death penalty in the Caribbean. She also worked for five years in Samoa. Her PhD, from the University of Cambridge, was on theology and human rights. She has also published in the areas of Catholic social thought, liberation theology, theological anthropology, and ecclesial responses to child abuse. A native of Dublin, she has family roots in Roscommon.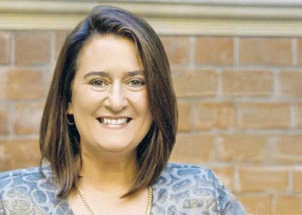 Dr Martina Finnerty
A native of Roscommon and reared on lands that formed part of French's estate, Martina spent many hours playing where the French home stood at Clooneyquin. Currently she has a full time practice as a psychotherapist and positive change expert, is an academic supervisor for MA students at the Irish College of Humanities and Applied Sciences (ICHAS) and delivers a series of courses she developed on the mind-body-spirit interconnection and feedback processes. Martina was a graduate across several disciplines– science at TCD and a research PhD at UCD –her first career was as a research scientist. However, ongoing post trauma stress and chronic pain following a serious accident in 1992, led her to study the mind-body continuum via medical hypnosis at the British and Los Angeles Institutes of Hypnosis-therapy and an MA in Cognitive Behavioural Therapy at ICHAS. Her passion now is empowering people through understanding their powerful mind. You cannot change what you do not know, and her course The Power of KNOWING bridges the gaps with modern scientific and psychological findings.
Brenda Power
Brenda is a former presenter of Crimecall. She worked as a presenter/reporter on Would You Believe?, on RTÉ 1 TV. She has featured as a panelist in TV's Midday Programme and RTÉ's Cutting Edge panel show. She has also presented her own radio shows, including Your Call, a phone-in on Newstalk, and presented her own show, The Brenda Power Show, on RTÉ Radio 1 and stood in for Marian Finucane from 2002-6. During the summer of 2006, Power stood in for George Hook on The Right Hook on Newstalk. She has also worked for The Irish Press group (writing 'The People Column') and also for the Sunday Tribune. She wrote for Magill and Image magazines, and as a columnist with both The Sunday Times and the Irish Daily Mail. She is a qualified barrister specialising in Civil Law. Her book The Noughties: From Glitz to Gloom, assessing Ireland between the era of the Celtic Tiger era and the financial crash and recession, was published by Collins Press, Cork, in 2010.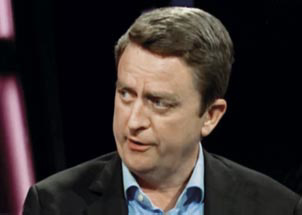 David Quinn
David is a social and religious commentator. From 1996 to 2003, he was the editor of The Irish Catholic and from 2003 to 2005 he was the Irish Independent's religious and social affairs correspondent. He is also a regular contributor to the Irish edition of The Sunday Times and often appears on current affairs programmes. He writes a weekly column for The Irish Catholic. Since 2007, as the Director of the Iona Institute advocacy group, he has campaigned for traditional social values. He was educated at St Paul's College, Raheny, and studied at NIHE Dublin (now Dublin City University), graduating with a degree in Business Studies.
Conor McDonough
Conor is a Dominican friar and a member of the community of St Saviour's Priory, Dublin, (founded in 1224). Originally from Galway, he did undergraduate studies at the University of Cambridge in science and theology and undertook further studies in theology in Fribourg, Switzerland. He joined the Order of Preachers in 2009. Currently he teaches dogmatic theology to Dominican students in St Saviour's Priory.
Michael Ganley
Michael graduated from Trinity College Dublin's Law School and went on to become one of the youngest people (at 21) to pass the New York Bar Exam; he received his Bar Membership in New York's Third Judicial Department in 2020 and is a licenced Attorney for the State of New York. From mid 2019 to mid 2020, he was a Law and Public Policy fellow at the University of Notre Dame's De Nicola Center for ethics and Culture. In May of this year, he graduated with a masters degree (LLM) from the University of Notre Dame's Law School. He is staff editor of the Notre Dame Journal of International and Comparative Law and is a De Nicola Center for ethics and Culture Sorin Fellow. Micheál was President of the Trinity College Politics Society from 2018-19. He served as a committee member of the college Historical Society (the world's oldest debating society) from 2017-19. Micheal grew up in the village of Abbeyknockmoy, County Galway.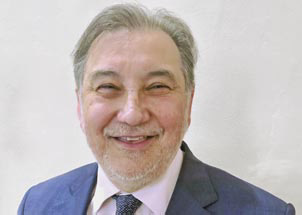 Maurice Cohen
Maurice is the Chair of the Jewish Representative Council of Ireland. He is also the Irish Jewish Community Delegate to the European Jewish Congress and their representative on the Governing Board of the World Jewish Congress. He sits on the WJC Working Committee against online racism, hate and anti-Semitism and is Ireland's Jewish Community Delegate to the European Commission Working Group on Antisemitism. Maurice is an entrepreneur, and has been involved in both the food and computer distribution industries. He is married with one son and lives in Dublin.
Rob Weatherhill
Rob is a practicing and supervisory psychoanalytic psychotherapist in private practice in Dublin for some 40 years. He is a member of several psychoanalytic groups in Ireland (IFPP; APPI; ICP) and a founder member of APPI. He holds a Master's degree in psychotherapy from St. Vincent's University Hospital as well as the European Certificate in Psychotherapy. He has taught psychoanalysis in University College Dublin, Trinity College Dublin, and the Milltown Institute of Philosophy and Theology. Currently he convenes two supervision groups that meet fortnightly. He has written many papers and articles, published here and abroad, exploring the interface of psychoanalysis and culture. He has written five internationally published books. His most recent, The Anti-Oedipus Complex: Lacan, Critical Theory and Postmodernism (Routledge, 2017), concentrates on the demise of the father. He is on the editorial board of Lacunae (Ireland) and Sitegeist (London).
Dr Fáinche Ryan
Fáinche holds a doctorate in Theology from the Pontifical University of St Thomas Aquinas in Rome. From 2006 to 2008 she lectured at the Margaret Beaufort Institute and was an Affiliated Lecturer at the Faculty of Divinity, University of Cambridge. In 2008 she was appointed Lecturer in Theology at the Mater Dei Institute, Dublin City University. In 2013 she joined the Loyola Institute, Trinity College Dublin, as Assistant Professor in Systematic Theology, and was the Director of the Loyola Institute (2016–20). Her research and teaching interests include: theology of leadership and ordination; the role of church in a pluralist society; eucharistic theology; medieval theology; the theology of Thomas Aquinas. She is currently working on the virtue of truth-telling. Since joining Trinity her research interests have expanded and now include an interest in the early Irish church, in particular the theology of The Book of Kells.
Philip Sheppard
Philip holds a BA from Maynooth University in History with First Class Honours and was awarded an MPhil from Newcastle University (UK) for his thesis on Protestant Society in the Queen's County. He is a Peace Commissioner for county Laois and is licensed by the Property Services Regulatory Authority to conduct auctions. He is a member of the Institute of Professional Auctioneers and Valuers. The most expensive lot he has sold is a Yongzheng celedon vase, circa 1729, for €1.2 million, an Irish auction record. With clients worldwide, many are household names in the worlds of entertainment, politics, sports, business and finance. His pro bono work includes charity auctions and valuations for schools, churches and children's charities. He recently sold patient advocate Vicky Phelan's portrait to benefit Heroes' Aid for a record €56,000.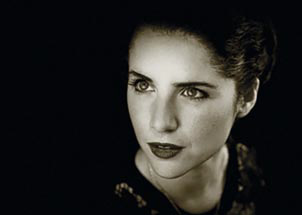 Eileen Coyle
Eileen is a native of Cavan now based in Dublin. She began her choral education over ten years ago as a choral scholar with Dr Ite O'Donovan and the Lassus Scholars. She has been studying classical singing with Dr Imelda Drumm for the past seven years and has completed the Diploma in Teaching and Performance at the Royal Irish Academy of Music. She is a Lay Vicar Choral at Christ Church Cathedral, Dublin, and also sings with many professional ensembles in Ireland. Eileen has performed in the Dublin Fringe Festival; New Music Dublin Festival; Cambridge Early Music Week; Speaking of Music; and the 11:11 Concert Series at The Royal Irish Academy of Music, Dublin. She has sung as a soloist with the RTÉ Concert Orchestra; the RIAM Baroque Ensemble; The Orlando Chamber Orchestra; Longford County Choir; West Wicklow Voices; Setanta Choir; Christ Church Baroque Ensemble; and The Irish Memory Orchestra. Choral tours have taken her to America and throughout Europe. As a soloist she has sung at the National Concert Hall; St Patrick's Cathedral, Dublin; National Gallery of Ireland; Cork Opera House; Kilkenny Theatre Royal; the American Embassy; Áras an Uachtaráin; and regularly at Christ Church Cathedral.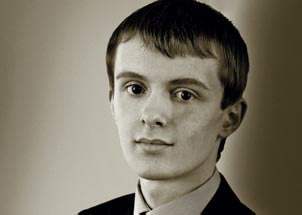 Frasier Hickland
Frasier, a recent graduate of the Royal Irish Academy of Music, studying under Professor Anthony Byrne, is about to undertake further studies at the Royal College of Music, London, with Simon Lepper. He has been featured on BBC Radio Ulster to commemorate the Jane Austen Bicentenary and on BBC Radio 3 In Tune. He has performed in some of the most prestigious venues in Ireland including the National Concert Hall, Dublin; the Ulster Hall, Belfast; the National Gallery of Ireland, Dublin; and with the Ulster Youth Orchestra's 2019 summer season. He was selected to work in a residency with the distinguished composer Sally Beamish OBE and gave the Irish premiere of her Wild Swans. This year he won the John Benson Memorial Cup for Bach in the Feis Ceoil. He was the Peter Rankin Piano Intern for the Northern Ireland Opera Festival of Voice in 2018 and 2019 has since worked on various projects with the company, including a performance at Hillsborough Castle for HRH The Prince of Wales. His répétiteur roles have included Offenbach's Daphnis et Chloé and L'île de Tulipatan (NI Opera) and Seán Doherty's opera Waking Beauty (Linen Biennale, Northern Ireland 2018).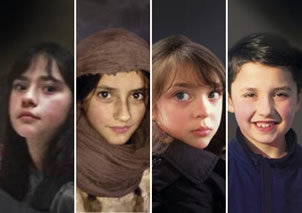 Col Ceathair
Maria Henderson is 12 years old and sings, plays piano, harp, flute, and the bodhrán–and she has just acquired a trombone. She has won first prizes at Feis Maitiu and Kilcoole Music Festival. As a member of the Piccolo Lasso choir, she has performed at the National Concert Hall, Westminster Cathedral, and San Gaetano in Florence. Cecilia Henderson is 10 years old and is a singer, pianist, and sean-nós dancer. She has just completed Grade VIII Music Theatre and Popular Singing exam and loves to sing in many styles including Irish airs. She has won numerous first prizes for singing and poetry recitation at Kilcoole Music Festival and Feis Maitiu. She too is a member of Piccolo Lasso choir. Isabella Henderson is 6 years old and loves to sing and play piano. She enjoys performing with her older sisters and her favourite cousin, Kevin. Her repertoire includes Irish songs/ballads and songs from musicals. Her favourite singer is Elvis. Kevin Finnerty Jnr is 10 years old and the winner of this year's Feis Ceoil Gold Medal for singing. He has won numerous first prizes for singing and poetry recitation at Kilcoole Music Festival and Feis Maitiu. A member of the Piccolo Lasso choir, he has performed at the National Concert Hall. He plays guitar, harp, and piano.
Frankie Gavin
Frankie was born in Corrandulla, County Galway, into a musical family, his parents and siblings were fiddle and accordion players. He played the tin whistle from the age of four and later the flute. He received some formal training, but his musical ability is mainly self-taught. When 17 years old, he gained first place in both the All Ireland Under-18 Fiddle and Flute competitions. In the early 1970s he played in musical sessions at Galway's Cellar Bar with Alec Finn (bouzouki, guitar), Mickey Finn (fiddle), Charlie Piggott (banjo), and Johnnie (Ringo) McDonagh (bodhrán). The success of those sessions led to him and Alec Finn founding De Dannan in 1974. He has played and recorded with Andy Irvine; The Rolling Stones; Elvis Costello; Frankie Goes to Hollywood; and legendary jazz violinist Stéphane Grappelli. In addition to his great musicality, in 2010 The Guinness Book of Records cited him as the world's fastest fiddle-player.