2018
John Waters
Born in Castlerea, Co. Roscommon, John held a range of jobs before beginning part-time work in 1981 as a journalist with Hot Press, Ireland's leading rock 'n' roll paper. He became full-time there in 1984, when he moved to Dublin. He went on to write for Sunday Tribune and later edited In Dublin magazine and Magill. He was a columnist with The Irish Times 1991–2014. Author of nine books, he is also a sometime playwright and songwriter.
His books include: Beyond Consolation; Feckers: 50 People Who Fecked Up Ireland; Jiving at the Cross roads; Race of Angels; Every Day Like Sunday?; The Politburo has decided that you are unwell; and Lapsed Agnostic. Two new books are scheduled to be published in 2018: Men Without Chests: Ireland's Sleepwalk of Unreason and Give Us Back the Bad Roads. He has written several plays for radio and the stage, including Long Black Coat; Holy Secrets; Easter Dues; and Adverse Possession.
He is a longtime advocate of the significance of fatherhood and the necessity to underpin the rights of father and child with proper legal protection. He is a Permanent Research Fellow of the Center for Ethics and Culture at the University of Notre Dame, Indiana, USA.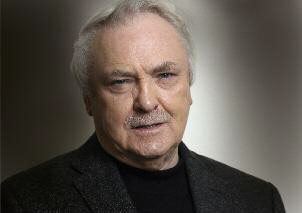 Eoghan Harris
Eoghan Harris is a screenwriter(Sharpe), Abbey playwright (Souper Sullivan) and award-winning RTÉ television producer (7 Days; Feach). But his chief interest is in promoting pluralist politicians, north and south, but only on a voluntary basis, because 'paid advisers can't tell hard truths'.
He ran the media side of the successful campaigns of Proinsias De Rossa MEP, 1989 and President Mary Robinson, 1990. As a speechwriter he contributed the famous phrase 'a cold house for Catholics' to David Trimble's Nobel Prize speech. He currently writes a weekly political column in The Sunday Independent. He attributes any talent he might have to his Roscommon mother, Margaret Beirne.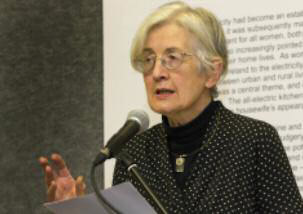 Dr Finola Kennedy
Fionla has been a Lecturer at University College Dublin and at the Institute of Public Administration, Ireland. She has served on a number of boards, including the Housing Finance Agency (Chairman), ACC Bank, and the Railway Procurement Agency.
She was a member of the Review Group on the Constitution and the Commission on the Status of Women. She is the author of the pioneering study, Cottage to Crèche: Family Change in Ireland (2001) and Frank Duff, a life story (2011).
Michael Harding
Michael is a playwright and novelist. His plays include Strawboys; Una Pooka; Misogynist; Hubert Murray's Widow; Sour Grapes; and Amazing Grace, all produced by the Abbey Theatre. He has written more than a dozen plays for other leading Irish theatre companies.
In an innovative column in The Irish Times, he has been chronicling ordinary life in midland Ireland for over ten years. The chronicles have evolved into four best-selling books: Staring at Lakes; Hanging with the Elephant; Talking to Strangers; On Tuesday's I'm a Buddhist, and he is currently working on a fifth volume. He is a member of Aosdana.
Brian O'Connell
Brian acted as architect during the restoration of Castlecoote House and the reconfiguration of its landscape and approach (including the new bridge), reconciling the two great periods of its heritage, the Tudor and the Georgian. He will address the architectural response to the house's history and illustrate its current historical phase as an evol ving monument, tangible memorial of the race, and as a building today. Castlecoote House and environs are the story of a living foot print and its contemporary revival.
Brian is a director of O'Connell Mahon Architects; a Barrister at Law; Fellow and Past President of the Royal Institute of the Architects of Ireland; and Master of Building and Urban Conservation. He was a founder of the Architects Council of Europe and was assigned by them to assist in bringing Western European practices to the USSR and Eastern Europe. He also acts as an Arbitrator and Conciliator in construction and associated matters. Brian has lectured at NUI on Contract Man agement and at the University of Ulster on the Law of Disability in Ireland.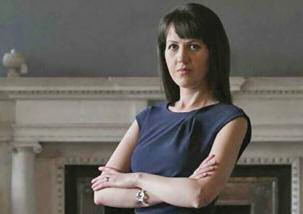 Dr Karol Mullaney-Dignam
Karol is a lecturer in History and Director of the MA in Public History & Cultural Heritage at the University of Limerick. Her research interests lie in the cultural and social history of Ireland in the long nineteenth century, focusing on processes of individual and collective identity formation. She has a particular interest in the socio-economic and political aspects of music history and studies the roles that music has played in Irish nation-building. Karol also explores the social life and musical culture of country houses in Ireland and has received prestigious grants and awards from the Irish Research Council and the Royal Irish Academy.
She is a member of the international Sound Heritage network and leads the Sound Heritage Ireland project, an intersectoral forum on the 'sounding' of Irish heritage properties. Her work involves public history and heritage interpretation projects, notably with The Office of Public Works. Her publications include Music and dancing at Castle town, Co. Kildare, 1759–1821 (2011), William Despard Hemphill, Irish Victorian Photographer (2014) and Aspects of Irish Aristocratic Life: essays on the FitzGeralds and Carton House (2014).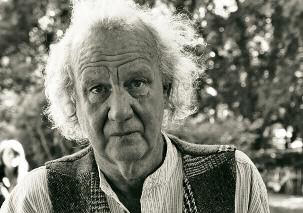 Ed Vulliamy
Ed Vulliamy, journalist and writer, was educated University College School and at Hertford College, Oxford. He joined Granada Television's World In Action in 1979, and won a Royal Television Society Award for a film about Ireland. In 1986, he joined The Guardian. Reporting on the Balkan wars he uncovered a gulag of concentration camps and won most of the major prizes in British journalism for his coverage. He testified for the prosecution in ten trials at the International Criminal Tribunal for Former Yugoslavia, including those of Radovan Karadzic and General Ratko Mladic.
Between 1997–2003, Vulliamy was US correspondent for The Observer based in Washington; later in New York he reported on the 9/11 attacks. He covered the Iraq war in 1991 and 2003 revealing atrocities by the coalition invasion forces. His was named Foreign Reporter of the Year in 1993 and 1997. From 2003 he worked along the US-Mexican border, reporting on migration and the emergent drug wars. His award-winning book Amexica: War Along the Borderline was published in 2013 and his highly praised book The War is Dead, Long Live The War: Bosnia, the Reckoning appeared in 2017. He left The Guardian and The Observer in 2016, after 31 years, to become a full-time freelance author, journalist, librettist and film-researcher.
Kevin Myers
Kevin Myers was born to an Irish family living in Leicester, where his father was a GP. He studied history at UCD. He reported from Belfast 1971–8, firstly for RTÉ and then various other organisations. He joined The Irish Times in 1980, and wrote An Irishman's Diary from 1981–2006, during which time he conducted an ultimately successful campaign for a recognition of the Irish of the Great War.
As well as reporting on the wars in Lebanon and Bosnia, he became an intermittent columnist for The Spectator and a regular one for The Sunday Telegraph. He was a frequent programme presenter and commentator on Newstalk and Today FM, and was the quizmaster on the RTÉ television programme Challenging Times for nine years. From 2006–13 he worked for The Irish Independent, and the Irish edition of The Sunday Times until 2017. He lives in Kildare.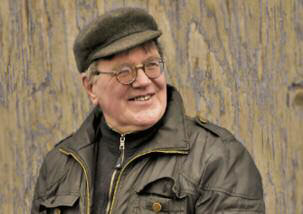 Padraig Stevens
Padraig was born in Sligo. He has been involved in music all his life as a performer and a songwriter. His songs have been recorded and performed by Christy Moore, Matt Keane, Eleanor Shanley, The Cabin Collective, Strange Boats, Ann Kirrane, Mike Denver, Michael English, and The Saw Doctors with whom he has been associated since their inception.
He has recorded and performed with The Waterboys, Dé Danann, The Stunning, Blaze X, and The Problems, and The Saw Doctors with whom he has recorded and toured extensively. He is also co-writer of their hit songs I Useta Lover, Still the only One and That's What She Said Last Night.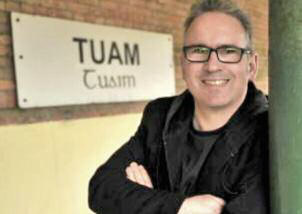 Leo Moran
Leo is well known as lead guitarist in The Saw Doctors. Though born in England, his family moved to Tuam in Galway before he was one. He studied French and Sociology at NUI, Galway and later earned a Higher Diploma in Education and trained as a secondary teacher.
He met several prominent figures in the Galway music scene including Padraig Boran and Ollie Jennings and he formed The Saw Doctors with Davy Carton (Blaze X). In June 2013, Leo founded a new country-rock band, The Cabin Collective. From late 2013 to early 2014 he toured with Anto Thistlethwaite (The Waterboys and The Saw Doctors).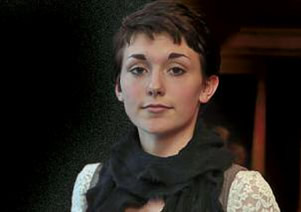 Róisín Waters & Band
Róisín Waters O'Shea is a student, singer, musician and apprentice confectioner who grew up in London and Ireland and is currently living in Paris with her husband, Leo O'Shea. She grew up singing in the church choir in Dalkey and listening to Johnny Cash, later graduating via The Killers to the White Stripes. She has performed solo as a backing singer with her mother, Sinéad O'Connor. In this specially created show, she revisits, with some musical friends, the songs of Percy French, on whose estate in Cloonyquinn her great-grandfather, the fiddler Patrick McGrath, once worked as Farm Manager.
O'Donnells & Henderson
Jon, a professional musician for over 25 years, has a distinguished career both as a solo guitarist and an ensemble player. Resident guitarist at the Café Royal, London (1995–7), he worked with Patti Boulaye, Rita Coolidge, George Melly, and Alan Price. He has toured with David Soul, Gwen Dickey (Rose Royce), Francisco Yglesias (Los Paraguayos), and the Spanish gypsy band, El Adivinio.
Mary, a harpist and singer, has toured in Europe,North America, Africa and Asia; she has appeared on RTÉ, BBC, CNN, and NBC. She gained a PhD from the University of Limerick, (2009). Author of Ireland's Harp: The Shaping of Irish Identity, c.1770–1880 (UCD Press, 2014), she has published widely on topics relating to Irish cultural history, semiotics, and performance studies.
Teresa, a professional harpist and singer, has performed throughout Ireland, Europe and USA over 20 years. She has an MA in Performance & Musicology from TCD; a fellowship of Trinity College, London; and gained a PhD in Music Education from St. Patrick's College where she also lectured. Her repertoire covers classical, jazz, pop, Celtic, and Broadway shows. She has worked alongside Andrea Bocelli, The Chieftains, The Celtic Tenors, Tommy Fleming, Katherine Jenkins, Brian Kennedy, and Sinead O'Connor, and appeared on BBC, RTÉ and CNN.