2014
John Waters
Born in Castlerea, Co. Roscommon, John Waters held a range of jobs after leaving school, including railway clerk, showband roadie, pirate radio manager, petrol pump attendant and mail-car driver. He began part-time work as a a journalist in 1981 with Hot Press, Ireland's leading rock 'n' roll paper, becoming a full-time journalist with the paper in 1984, when he moved to Dublin. Waters went on to write for the Sunday Tribune and later edited In Dublin magazine and Magill, and has been a columnist with the Irish Times since 1991, having joined the newspaper as a feature writer the previous year. He is the author of nine books, and a sometime playwright and songwriter; his books include, Beyond Consolation, Feckers: 50 People Who Fecked Up Ireland, Jiving at the Crossroads, Race of Angels, Every Day Like Sunday?, The Politburo Has Decided That You Are Unwell and Lapsed Agnostic. He has written plays for radio and the stage, including Long Black Coat, Holy Secrets, Easter Dues and Adverse Possession. Waters is a participant in the Catholic cultural movement Communion and Liberation and a supporter of the fathers' rights movement.
Fr. Tony Flannery
A hard working Redemptorist priest from Attymon, Co Galway, with over 40 years of experience of daily pastoral work. Tony Flannery is a prolific writer (on faith and Church doctrine and teach ings) and founder of the Association of Catholic Priests. He has called for reconsideration of the Church's teachings on a variety of issues, including ordination of women, contraception, and homosexuality. In 2010, in the magazine Reality, he stated that the priesthood at present in the Church is not as Jesus intended. in Rome this was seen as 'heretical' by the Congregation for the Doctrine of Faith, and he was duly suspended, ordered to be silent, and informed that unless he recanted he could be excommunicated. However he continues to speak out on many issues. His books include: The Death of Religious Life? (Columba,1977); From the Inside (Mercier, 1999); For Love of Money (Mercier, 2001), Waiting in Hope: Reflections on Advent (Veritas 2003); Come Back to Me: Reflections on Lent (Veritas, 2004); Keeping the Faith (Mercier 2006); and A Question of Conscience (Londubh, 2013).
Roscommon Solstice Choir
The Roscommon Solstice Choir, with singers from all corners of county Roscommon, was formed in February 2013. It gives free concerts in venues where a huge choir could perform. The choir members have been admired for their community involvement, enthusiasm, voluntarism, and commitment to help ing those who are not well-off or with special requirements. Over 300 people have so far worked voluntarily providing free choir performances. The choir has performed for over 5,000 people, free of charge, and raised sizeable funds for many worthwhile causes, including: Mayo Roscom mon Hospice Western Alzheimers St. Vincent de Paul Society The Carers Association Jack and Jill Children's Foundation Temple St. Hospital Brothers of Charity in Roscommon The Hub, Strokestown (run by teenagers with special needs)
Don Baker
Don, born in Dublin in1950, is one of the best known Blues harp players in the world, often judging at the World Harmonica Festival. He is also a well regarded actor, playing the IRA chief Joe McAndrew in In the Name of the Father alongside Daniel Day Lewis and also sharing the screen with Dan Ackryod, Robbie Coltrane, and Claudia Cardinale. Dublin's Inner City, Don's first self-penned song, commissioned by the RTÉ Late Late Show, went to number one in the charts. He was one of the first people in Ireland to speak out about child abuse (on a landmark Late Late Show with Gay Byrne) and subsequently spoke of horrific abuse he suffered as a child at the hands of the Oblates, in the notorious Dain gean insti tution in Offaly, in RTÉ's States of Fear (the programme that forced the Irish Government into a public apology on behalf of the State to the victims of a savage system). His song The Holy Vow deals with the subject, the phrase 'The answer's forgiveness' reflecting his sentiments after trying to come to terms with his ordeals. His latest album, My Songs, My Friends, features guest appearances by Liam Ó Maonlaí, Brian Kennedy, Gemma Hayes, Eleanor McEvoy, Finbar Furey, Sinead O'Connor, Mick Pyro, John Spillane, Pat Collins, Clara Rose, Rob Strong, Paddy Casey, Martin Furey, and Declan O'Rourke.
Michael Banahan
From an early age Roscommon native Michael has been singing and collecting songs. With many years involvement in the music business he has released nine critically acclaimed albums: three solo; one with Irish folk duo The Baileys; and five with the internationally renowned folk group Rig the Jig of which he was a founding member. Michael has a passion for writing story songs some of which have been recorded by Rig the Jig. He is the founder of GoodWood Music, a record label set up to support original Irish talent from all genres of music. The label releasee records worldwide through partner – ships developed in the UK and the USA.
Mick Hanly
Mick Hanly was born in Limerick. He formed Monroe with Michael O' Domhnaill, and they supported Planxty on their tour of Ireland in 1973. With their album Folk Weave, Monroe announced a new, confident breed of contemporary Irish folk singer. In 1977 Mick recorded two solo albums, A Kiss in the Morning Early and As I Went over Blackwater, with Irish traditional musicians Donal Lunny, Andy Irvine, Matt Molloy (The Chieftains), Paddy Glackin, Noel Hill, Peter Brown, and Declan Sinnott (Mary Black Band). He regularly toured Ireland and Europe with Andy Irvine. Mick replaced Christy Moore as lead singer in Moving Hearts in 1981 until the band split in 1985. From his album Still Not Cured the singles Still Not Cured, The Silence, and Sorry I Said What I Said were radio hits. Mary Black included Past the Point of Rescue on her 1981 album No Frontiers. In America Hal Ketchum recorded it as the title track of an album and released it as a single. Both the single and album charted in America in 1991 with the single being the most played song on American radio that year.
Seán Keane
Seán was born in Caherlistrane near Tuam in County Galway into a musical family, including his renowned sister Dolores. He was a founder of the group Arcady with Frances Black and others. He was voted Performer of the Year by readers of Irish Music Magazine in 1997/98 and 1998/99. The Independent, London, called him 'the greatest Irish musical find of the 90s' and and The Irish Times described him as 'the fastest rising star of the Irish music scene'. His repetoire encompasses traditional Irish folk music, pop, blues, and country. Seán has released seven solo albums. His and Dolores' love for singing came from their aunts Rita and Sarah whose house was a regular venue for week end sessions for many musicians and singers. Both Cathal McConnell (Boys of the Lough) and Len Graham (Skylark) were frequent visitors. 'With all this music around us, learning to sing', says Seán, 'was like learning to speak or ride a bicycle.' His first solo album, All Heart, No Roses, won a debut album-of-the-year award from Q Magazine in 1993, and his eight subsequent albums have been highly praised. His repertoire contains both traditional songs and contemporary songs by writers including Richard Thompson, Tommy Sands, Mick Hanly, and Sting.
Dr John Feehan
Born in Birr, County Offaly, John studied Natural Sciences at Trinity College Dublin and later geology. He was a Senior Lecturer in the School of Agriculture & Food Science at University College Dublin where he taught for 20 years. He has written extensively on the natural and cultural heritage of the Irish landscape. He wrote and presented the TV series Exploring the Landscape and Tar Amach Faoin Aer/Exploring the Celtic Lands for which he received a Jacob's Television Award. The Chartered Institute of Water and Environmental Management gave him their Environmental Merit Award for his work on envir on mental heritage. and he received a special award from Bord na Móna for his work in communicating environmental values. He advocates community supported agriculture and the integration of mixed farming as a means of maximising the natural capital of land and sustanance of the rural community. His major work on Irish agriculture, Farming in Ireland: History, Heritage and Environment, (2003) examined the agricultural intensification of the last 50 years and evaluates the challenges facing Irish farming. Between 1992 and 2008 he collaborated with Bord na Móna on the restoration of Ireland's peatland heritage.
Theo Dorgan
Born in Cork, 1953. Poet, prose writer, editor, scriptwriter, broadcaster, translator and sailor. Recent books include: Greek (Dedalus, 2010), poetry; a memoir Time on the Ocean: Sailing from Cape Horn to Cape Town (New Island, 2010); the novel Making Way (New Island); and Foundation Way: Notes Towards a Constitution for a 21st Century Republic (New Island) which he edited. Poetry collections include The Ordinary House of Love (Salmon Poetry, 1991); Rosa Mundi (Salmon Poetry, 1995); and Sappho's Daughter (WaveTrain Press1998). He edited The Great Book of Ireland, with Gene Lambert (1991); Revising the Rising with Máirín Ní Dhonna ch adha (1991); Irish Poetry since Kavanagh (Four Courts Press, 1996); edited Watching the River Flow, with Noel Duffy (Poetry Ireland/Éigse Éireann, 1999) and The Great Book of Gaelic with Malcolm Maclean (Canongate, 2002); The Book of Uncommon Prayer (Penguin Ireland, 2007). In 2003 he was appointed to The Arts Council/An Chomhairle Ealaíon and is a member of Aosdána.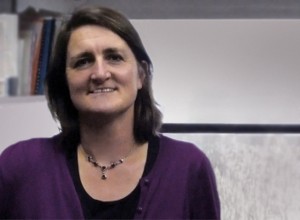 Dr Caitríona Clear
Caitríona is a senior lecturer in modern Irish and European history at NUI, Galway, and has published research on nuns, women of the house, homelessness, and Maura Laverty. She has been familiar with the songs of Percy French for as long as she can remember. Her research on 19th and 20th-century Irish social history–notably her first book, Nuns in Nineteenth- century Ireland (Gill & Macmillan, 1987) and her subsequent publications on women's household work, homelessness, and poverty– has given her a deep insight into the evolution of institutions and incarceration in modern Ireland. Her most recent book is Social Change and Everyday Life in Ireland 1850–1922 (Manchester University Press, 2007).
Belles & Whistles
Harmony trio Belles & Whistles bring a contemporary rhythmic twist to Percy French's humorous songs. Peter Browne (guitar, accordion) has performed with Stockton's Wing, Providence, At First Light, Slide, Emer Mayock, Camille O'Sullivan, Niamh Parsons, Tango Bravo, Pauline Scanlon (Lumiere), and the RTÉ Concert Orchestra. As a studio musician and he has recorded with The Fureys, Ronan Guilfoyle, Freddie White, Kila, Oisin McAuley (Danu) and John Joe Kelly (Flook). Eileen Hassett (flute, low whistle, vocals) studied composition at the Royal Irish Academy of Music with renowned composer Kevin O'Connell and holds a Munster Fleadh Cheoil Senior title for flute. Sonja Krzyzan owski (guitar, low whistle, keyboards, vocals) performed solo for Michael D. Higgins at his first public engagement as Irish President. She wrote the original music for the Dublin Shakespeare Company's production of Midsummer Night's Dream. She is highly regarded in music circles in Dublin and has performed at The Steeple Sessions. Sonja is an expert harmony musician and vocalist and a talented performer across multiple genres inclu ding traditional Irish, bluegrass, blues and rock. Belles & Whistles are'huge fans of Percy'.
Brian Munn
Brian Munn has been an actor and broadcaster since the age of 12 years, when he played his first role in a BBC Drama production. He has worked in all areas of the business from stage actor to television game show host, from radio drama producer with RTÉ to film actor. In films, he has been husband to Helen Mirren in Cal, and flirted with the star of Misery, Cathy Bates, in P. S. I Love You, and even had to beat up Tom Cruise in Far and Away. Over the past 35 years Brian has been the voice-over on Irish radio and TV commercials for an extraordinary range of products and services–you might not know the face but you will more than likely know the voice! However, his greatest professional joy is reciting poetry. He presented a series of poetry programmes for Lyric FM.