2016
Dr Kieran O'Mahony OSA
Kieran O'Mahony is an Augustinian priest and biblical scholar. He is the Academic Coordinator of biblical Studies in the Archdiocese of Dublin and is currently one of two ecumenical canons at St Patrick's Cathedral, Dublin. Previously he was Associate Professor and Head of Department at the Milltown Institute of Theology and Philosophy. He lives and works in Orlagh, the Augustinian pastoral centre close to Dublin city.
Kieran's professional training included philosophy, systematic theology, education, and biblical studies in Dublin, Rome, and Jerusalem. As a biblical scholar, his interest is in classical rhetoric and the letters of St Paul with a strong emphasis on a contextual reading and the popular philosophies of the time.
His interests also include both the archaeology of the Bible lands (chiefly Israel, Jordan, Syria, Egypt, Turkey, and Greece) and the cultural background essential for reconstructing the resonances of writings from the distant past.
His publications include the books: 2 Corinthians 8 and 9: a Sounding in Pauline Persuasion (2000); What the Bible Says about the Stranger (2007) and Do we still need St Paul? (2009) Kieran is regularly invited to take part in academic and pastoral conferences.
When not at work, his family and friends, cooking, the Camino de Santiago, cycling, and classical music help keep him reasonably sane.
Eugene McGee
Eugene McGee is a native of Colmcille parish in Longford. With a BA and HDip in Ed from UCD he seemed destined to follow his siblings into teaching. But sanity was thrown aside when he began dabbling in journalism.
In the early 1970s he became the main writer on GAA affairs with the now defunct Sunday Press when it was the largest paper in Ireland with a circulation of over half a million. He later worked with the Sunday Tribune when Vincent Browne was editor before joining Irish Independent where he has been writing his Monday column for over 25 years.
Despite being a failure at playing football he had success as coach and manager winning seven Sigerson Cups with UCD, two All-Ireland club championships, three Dublin championships, and as manager of the Offaly team winning three Leinster titles and in 1982 a famous All-Ireland victory beating Kerry who were seeking an historic five-in-a-row All-Irelands. He was Manager of the Ireland Compromise Rules team versus Australia in 1987 and 2000.
Eugene was managing editor of the The Longford Leader from 1983 to 2004. He is a regular columnist on sport and current affairs on TV and radio. His books include Classic Football Matches (1993); a history of St. Mel's of Longford: 1865–1990 (1996); and The GAA in my time (2014).
Jane Maxwell
Jane Maxwell (a native of Co Offaly though living in Co Laois) is a graduate of Trinity College, Dublin. Trained as an archivist she joined the staff of the College Library where she is Principal Curator in the Manuscripts & Archives Research Library.
Her specialist area is the Library's collection of Samuel Beckett manuscripts. Her essay on these appears in The Old Library Trinity College Dublin 1712–2012, edited by W. E. Vaughan which was published to mark the tercentenary of the Old Library.
In 2006 she curated a major exhibition, in the Long Room of the Old Library, commemorating the centenary of Beckett's birth. In 2011, for the tercentenary of Trinity's School of Physic, Jane curated a large and successful exhibition on medicine.
Currently Jane is undertaking a PhD on the history of women, specifically looking at the personal letter as a unique source for insight into women's private lives in the late 18th and early-19th centuries. Her article on Dorothea Herbert, an 18th-century Tipperary woman, was published in The Bulletin of John Rylands Library of Manchester, in 2014. Jane frequently writes posts for the manuscriptsattrinity blog.
Dr Brendan McEvoy
Dr McEvoy studied at Trinity College, Dublin and at the University of Oxford. From an early age he took an interest in the art of letter writing which continues to this day. His own letters have been broadcast on radio winning many prizes and he was a prizewinner in the National Adult Letter Writing Competition. His essay on the History of Letter Writing was accepted by the Department of Literature at Kellogg College, Oxford.
He believes that letters should be cherished for their intimacy. His lecture will cover the many forms of letters (and how they serve as inspiration for authors, painters, and artists) and their range from the eloquent epistles of the ancient world of Cicero and Horace, the Christian writings of Saints Paul and Jerome, through to the birth of the letter theme in Dutch paintings. Many authors have confessed that if they could have excelled in any kind of writing they would have chosen letter writing.
Dr McEvoy has held senior positions in Arthur Guinness, Bord Bainne, Bord Fáilte, and Bord Iascaigh Mhara. He specialised in International Trade and Export Development lecturing at University College, Dublin; University College, Cork; Dublin Institute of Technology; the Irish Management Institute; and abroad. He was Director of Maritime Studies at the National College of Ireland.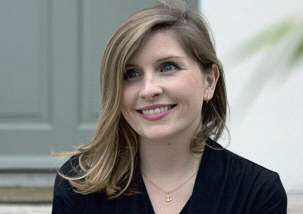 Karina Melvin
Karina is a psychologist and psychoanalyst in private practice at her clinic, Sandymount Psychotherapy, in Dublin. She lectures in Freudian and Lacanian Psychoanalytic Theory at St. Vincent's University Hospital and has published and presented on the subject of sexuality and logic.
A lifelong student, Karina also holds a BA in Art and Politics; a BSc in Psychology; an MA in Addiction Studies; and an MSc in Psychoanalytic Psychotherapy.
Her first love is theatre and prior to training as a psychoanalyst she completed an MA in Drama and Music from the Central School of Speech and Drama in London. She spent some years as a tutor with the Gaiety School of Acting.
A passionate cook and vegetable grower, Karina recently launched a new venture, Artful Eating, to help educate people about the psychology of lasting weight loss.
Brian Griffin
Brian is a senior Lecturer in History at Bath Spa University, where he has taught since 1995. His main research interest is the social history of nineteenth and early twentieth century Ireland, particularly crime, policing and sport, as well as the history of Meath, his native county.
He has published numerous journal articles on various aspects of Irish life in the 1800–1914 period, as well as three books: The Bulkies: Police and Crime in Belfast, 1800– 1865 (1997), Sources for the Study of Crime in Ireland, 1801–1921 (2005), and Cycling in Victorian Ireland (2006).
He happily chanced upon Percy French's cycling journalism while researching his last book.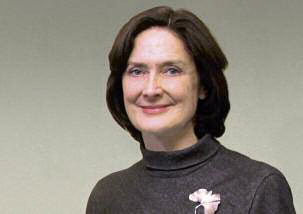 Maureen Beary Ryan
Maureen Beary Ryan is art historian. Since 1998, she has been Director of the Friends of the National Gallery of Ireland for which she has run lectures, concerts and cultural trips in Ireland and abroad.
She holds a BA Honours Degree in History of Art and Italian Language and Literature from University College Dublin. In 1994, she was awarded an MA for her thesis on the Jesuit Church of St. Francis Xavier, Upper Gardiner Street, Dublin. Maureen has been involved in art research in Naples, Rome and Venice and has lectured at the National Gallery and throughout Ireland.
With the back drop of the successful Love Letters exhibition at the National Gallery of Ireland, 2003, Maureen will be examining how an increase in Dutch literacy in the 17th century led to letters evolving into a personal form of communication and how letters increased in sensibility the 18th century and how by the 19th century they had become essential in maintaining personal relationships across the globe.
Her talk will be illustrated with some of the fascinating images of those times when even the Post Office's activities became a subject of art.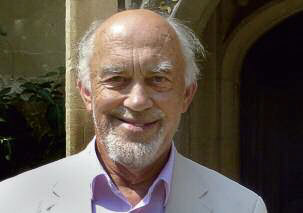 Alan Tongue
An internationally recognised conductor, Alan has a longstanding involvement with Percy French. He rescued and catalogued the memorabilia that comprise the Percy French Collection in Bangor Castle. He created and produced The Percy French Society Concert Party that featured theatrical sketches, songs and verse and travelled all over Ireland. His direction of Brendan O'Dowda's stage show The World of Percy French (1978) restored French's poetry and parodies to public performance and he presented an embracing picture of Percy French and his many talents in his TV documentary Percy French Remembered.
His book A Picture of Percy French (Greystone Press, 1990) gives a year by year account of French's life and work and showed his paintings in print for the first time. His newest book, The Love Letters of Percy French (Lilliput Press, 2015), adds to our knowledge of this remarkable man.
Alan has conducted British music around the world. His summer school for string players and conductors, from Ireland north and south and eastern Europe, ran for several years, featuring the Annaghmakerrig Sinfonia in a mix of Baroque, Irish contemporary and Irish traditional music. Having rediscovered the doctoral exercise by Ralf Vaughan Williams, he edited, conducted, recorded it as A Cambridge Mass.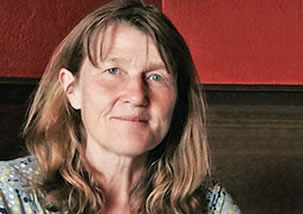 Dr Anne Byrne
Dr Anne Byrne is a sociologist with an interest in narrative, biography, art and visuality. Anne has published on women in Irish society, feminist research methodologies and pedagogies, gender, identity, inequality, singleness, stigma, rural development and on the historiography of anthropological research in rural Ireland in the 1930s.
Interested in women's lives, subjectivities and identities, her current research concerns women's letters, diaries, autobiographies and stories in twentieth century Ireland. An example of her publishing work in that area can be found in 'A Passion for Books: The early letters of Nancy Nolan to Leonard Woolf (1943-1944)' in Virginia Woolf Miscellany, No 86, Fall 2014/Winter 2015, pp32-34, Southern Connecticut State University, USA.
Publications on sex and society in modern Ireland include 'Single Women in Story and Society' in Inglis, T. (ed) Are the Irish Different? 2014. Manchester University Press: UK.
Anne is Vice-President of the Sociological Association of Ireland and she is Head of School of Political Science and Sociology at NUI Galway.
Dr Cóilín Owens
Cóilín Owens first heard Percy French's songs and recitations at his family fireside in Church Street, Strokestown. Having completed his PhD, on James Joyce, he lectured on the Irish Literary Revival and allied topics at George Mason University, Virginia, until his retirement in 2003.
As the chair of two cultural organizations in the Washington DC area, he helped introduce more than a hundred speakers and performers to American audiences.
His books on Irish topics include Irish/Gaeilge (1986, 1994); Family Chronicle: Critical Essays on Maria Edgeworth's Castle Rackrent, ed. (1987); Irish Drama, 1900–1980 (with Joan Radner, 1990); and two book-length studies of Joyce's short stories: James Joyce's Painful Case (2007) and Before Daybreak: 'After the Race' and the origins of Joyce's art (2014). He is currently working on a book on Joyce's relationship with the popular political and religious pieties of his childhood.
Cóilín has published essays on a wide range to topics: the field names of Co. Meath; T. S. Eliot's Murder in the Cathedral; Seamus Heaney's poetry; and Irish historical controversies.
He also delivers popular courses on Irish history and literature at the Smithsonian Institution and for the retirement communities of Washington and Northern Virginia.
His talk is to be entitled, Two bawds of parodies: Percy French and James Joyce.
Brian Munn
Brian Munn has been an actor and broadcaster since the age of 12 years, when he played his first role in a BBC Drama production. He has worked in all areas of the business from stage actor to television game show host, from radio drama producer with RTÉ, to film actor.
In films, he has been husband to Helen Mirren in Cal, and flirted with the star of Misery, Cathy Bates, in P.S. I Love You, and even had to beat up Tom Cruise in Far and Away.
Over the past 35 years Brian has been the voice-over on Irish radio and TV commercials for an extraordinary range of products and services – you might not know the face but you will more than likely know the voice! However, his greatest professional joy is in reciting poetry. He presented a series of poetry programmes for Lyric FM.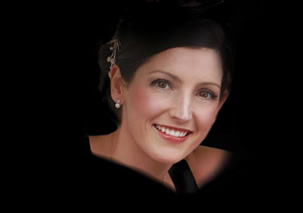 Dr Teresa O'Donnell
Teresa holds degrees in Music and Irish from Trinity College Dublin (1998), and a Masters in Performance and Musicology. In 2000, she received a Licentiate Diploma from the Royal Irish Academy of Music and a fellowship from Trinity College London. She was Music Education Officer for the Music Association of Ireland, organising concerts and workshops, and was Assistant Administrator for Music in Great Irish Houses Festival 2005–7. She now examines for the Royal Irish Academy of Music and lectures in St. Patrick's Training College, Drumcondra.
Teresa has been a member of the National Youth Orchestra, the Ulster Youth Orchestra, the Belfast Harp Orchestra and was a consistent winner at the Feis Ceoil, with prizes for Irish Harp, Concert Harp, singing, and composition. She has toured in Europe, USA, Africa and Asia and has appeared on stage with Andrea Bocelli, Sinead O' Connor, The Chieftains, The Celtic Tenors, Brian Kennedy, Tommy Fleming, and Katherine Jenkins and performed on the BBC, RTÉ and CNN.
Peader Macmahon
Peadar MacMahon is a native of Limerick. He has lived in Bellingham, Washington, since 1990 where he performs and records old-time Irish and American folk. He sings and performs historic songs, connecting with his audience through the telling of their stories and his own, regionally and internationally.
His latest project is The Legacy of Percy French is with friends:
Bruce Alan Shaw who plays five-string banjo and mandolin. He has toured and recorded extensively in the USA, notably with Korby Lenker and The Barbed Wire Cutters.
Richard Scholtz, a highly respected folk singer and master of the autoharp, has been the administrator and teacher at The Northwest Guitar Work shop in Washington State since 1975. A professor of music at Western Washington University, he has recorded eight CDs and toured in Japan, China, Canada and the USA.
Aaron Harmonson plays the upright Bass. He has toured with the Canadian Celtic band The Clumsy Lovers and has had residencies in Hong Kong playing jazz bass.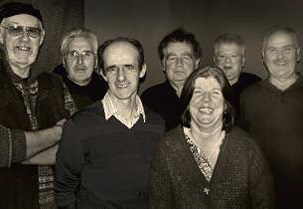 The Castlecoote Ramblers
Since 2002 The Castlecoote Ramblers have performed every Tuesday night at PJ's Bar Castlecoote in 'The Session', feasibly the longest running in Ireland today. Seven Ramblers appear above but others join in from time to time for ballads, rock, country, bluegrass, and folk.
Back row, from the left:
John Hannan, from Manchester but now settled in Roscommon, brings a wealth of experience to the group and sings some old favourites.
Tom Coakley has lived in Roscommon for many years. He plays mandolin, bouzouki, dobra, and guitar, and he sings too.
Aidan Treacy is the ace trumpet player.
Sean Kilgarriff, a local man and session founder, is an accomplished tin whistle player and sometimes picks a banjo.
Sean Kelly, 'Sean T', percussionist and ocasional singer has played throughout Ireland and the UK.
In front:
Guitarist Joachim Dunne has always lived in Castlecoote. He plays guitar and takes lead vocals. He is a founder member who has kept the 'the session' going ever since.
Jane Toibin, sings with the Ramblers and the South Roscommon Singers.
And not in this photo but regularly on stage, Fred Mulryan, who plays a very tasty guitar, seems to know every record from the 50s and 60s and be able to sing them at will without a songbook.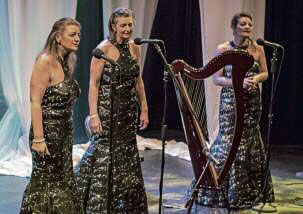 The Mulligan Sisters
The three Mulligan sisters have been singing together since they were three years old. They studied in the London College of Music; Royal Irish Academy of Music; Trinity College, Dublin; St Patrick`s College, Maynooth; St Patrick's College, Drumcondra; and Marino College, Dublin.
Their vocal coaches have included Soo Bee Lee, Irene Sanford, and repetiteur Jeannie Reddin. They have toured extensively throughout Europe and New York and are currently giving a series of concerts nationwide of songs from musical theatre, sacred arias, and classical and operatic pieces.
Margaret is a Primary School teacher in St Joseph's NS, Co. Longford; Mary is a Primary School teacher in St Patrick's NS, Ballinamuck, Co. Longford; and Aideen is Primary School Principal in St Colmcille's NS, Aughnacliffe, Co. Longford.
The French Ensemble
John Henderson, a professional musician for over 25 years, is a truly versatile performer. He has a distinguished career, touring throughout Europe as a solo guitarist and in ensembles. During his journeys he developed a deep love of Spanish guitar and added Spanish and South American music to his repertoire of classical, jazz and pop.
Teresa O'Donnell has been a freelance harpist and singer in Ireland, Europe and USA for the past 20 years. Teresa began her harp studies with the late Sr. Eugene McCabe at Mount Sackville School, and later studied with the renowned French harpist Sebastien Lipman and Professor Witsenberg.
Brian Munn says: 'Having been involved with the Percy French Festival every year since its inception, I am delighted to be back in Castlecoote in 2016 to explore the possibilities of The French Letter. Having gazed through a French Window, lost so many French Connections and stared into a French Mirror, it is time we got into action with this year's theme. It will be once again my privilege and pleasure to introduce the guest speakers and lecturers. French was prolific with his letters and we have every reason to expect that our festival will successfully explore how to enjoy or avoid the double entendre'.