2010
Michael D Higgins
Michael D Higgins is a former Minister for Arts, Culture, and the Gaeltacht (1993–97). He played a significant part in the establishment of the Gaelic language TV channel TnaG as well as Raidió na Gaeltachta, has supported Galway Arts, Galway Arts Festival, and also many sports developments. He was first elected to the Dáil in 1981 and has been a deputy from 1987 to the present. He was a senator for the NUI constituency from 1982–87 and was a Taoiseach's nominee to the Seanad between 1973–77. Michael is the Labour Party President and Spokesperson for Foreign Affairs, and is currently a sitting deputy for Galway West.
Berrie O'Neill
Berrie O'Neill is a founder member and past chairman of the Percy French Society founded in North Down in 1983. Later, after retirement from a career in banking he became editor of the society's newsletter, named The Jarvey in memory of the comic journal edited by Percy French in the years 1888–90. He was also stage manager of the Percy French Concert Party which played in theatres all over Ireland between 1992 and 2008. He is chairman of the trustees of the Percy French Collection in the North Down Museum in Bangor. The collection has an exceptional archive of Percy French watercolours and memorabilia.
John Scally
John Scally, born in 1962, is a native of Curraghboy, Co. Roscommon. He is Beresford Lecturer in Ecclesiastical History in the School of Religion and Theology in Trinity College, Dublin. His works include: A Layman Reflects in the Sunday Gospels; Whose Death is it Anyway? Euthanasia and the Right to Die; To Speed on Angels' Wings: The History of the Sisters of Saint John of God; Ethics in Crisis? He is currently writing a book on medical ethics and articles on Celtic spirituality. He lives in Dublin and suffers from A.S.S. – Addicted to Sport Syndrome. His sports books include: Load of Balls: Football's Funny Side; GAA: An Oral History; The Best of the West: GAA Greats of Connacht; Odd-shaped Balls: Mischief-makers, Miscreants and Mad-hatters of Rugby, and biographies of Tony Ward, Ger Loughnane, and former legendary Roscommon footballer Dermot Earley. He has devised, presented, scripted and produced documentaries and series for Radio One and RTÉ Television.
Brian Leyden
Brian Leyden lives in County Sligo. He is the author of the best selling memoir The Home Place, the novel Death and Plenty and the short story collection Departures. His work for RTÉ Radio 1 includes the documentaries No Meadows in Manhattan, Even the Walls Were Sweatin' and The Closing of the Gaiety Cinema in Carrick-on-Shannon. He has edited the Irish literary journal Force 10 and has contributed to the John McGahern Yearbook, Vol.1 (2008),The Quiet Quarter–Ten Years of Great Irish Writing (2009) and The Curious Mind (2009). He has read at The Green Ink Festival, London; Ireland and its Diaspora, Writers & Musicians Tour of Germany; The Dublin Writers Festival; The Flat Lake Festival; and the Newport Festival, Rhode Island. In 2009 he was awarded a Norman Mailer's Writers Colony scholarship to Provincetown, Cape Cod. He is currently the writer in residence with Sligo Library Services. His libretto for the short opera Humpty Dumpty by Ian Wilson premiered at the Lancaster International Concert Series at Lancaster University, England in March 2010.
Bryan Hoey
Bryan Hoey is one of Ireland's most versatile singers, equally at home in grand opera, operetta, and musicals. His formidable repertoire includes Die Fledermaus, Gypsy Baron, Student Prince, My Fair Lady, L'Elisir D'amore, Maritana, Lily of Killarney, Bohemian Girl and the major roles in Gilbert and Sullivan. In 2007 he sang Normano in Lucia Di Lammemor with Anna Livia Opera and the Drawing Room Opera Company (Dublin). Bryan has sung as principal tenor with Opera Theatre Company and many societies including: Musical Arts Opera Company, Island Opera (Isle of Man) and Wexford Opera Festival. In oratorio he has sung with many of the leading choral societies and choirs and his concert work includes the RTÉ Symphony and Concert Orchestras. He has featured on the Late Late Show; The Likes of Mike; Live at 3; Overture and Music of the Nation. Recent performances include Rossini's Stabat Mater and Mozart's Requiem and Coronation Mass. He has been awarded the John McCormack Medal for service to music by the Bank of Ireland and the Vocal Heritage Society of Ireland in 1998.
Toni Walsh
Toni Walsh is an award-winning soprano. Since 1997 she has worked as assistant lecturer in the Department of Vocal, Operatic and Dramatic Studies at the DIT Conservatory of Music and Drama. Her operatic roles include Annina in Verdi's La Traviata and Inez in Il Trovatore, and the Mother in Menotti's Amahl and the Night Visitors. She has appeared in the NCH Summer Opera Series playing leading roles in Operatic Scenes, including Dorabella in Mozart's Cosi fan tutti, and Rosie McCann in A. J. Potter's modern opera The Wedding. She has toured with Opera Theatre Company in their revival tour of Love Potion based on Donizetti's L'Elisir d'Amore. Her oratorio work includes Brahms' Requiem, Handel's Messiah and Judas Maccabaeus; Hayden's Stabat Mater and Little Organ Mass; Mozart's Requiem, Vespers and Great Mass in C minor; and Vivaldi's Gloria. She has given solo recitals and concerts throughout Ireland including the Bank of Ireland Arts Centre, the National Concert Hall and the Hugh Lane Gallery.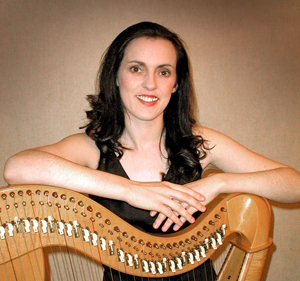 Mary O'Donnell
Mary O'Donnell began her harp studies with the late Sr. Eugene McCabe at Mount Sackville School in Dublin and later with Fiona Norwood, Sebastien Lipman, and masterclasses with the renowned harpist and teacher Edward Witsenberg. She graduated from Trinity College Dublin with an honours degree in Music in 1996. She also completed an ARIAM in Irish harp and LTCL in Concert harp performance. Mary holds a Higher Diploma in Education (TCD), a Masters in Musicology from University College Dublin, and a Ph.D from the University of Limerick. She has been a consistent winner at the Feis Ceoil, gaining prizes in Irish harp, Concert harp, singing and composition. She has toured Europe, USA, Africa and Asia and appeared on RTÉ, BBC, CNN, and NBC. She has toured extensively in Europe, North America, Africa and Asia. She lectured in Ethnomusicology at the VEC (2000–05) and the University of Limerick and now examines with the Royal Irish Academy of Music, and lectures at St. Patrick's College, Drumcondra.
Siobhán Doyle
Siobhán Doyle has won numerous awards for her singing in Feis Ceoil and Feis Maithiu including the Gold Medal for Soprano Solo, The Operatic Cup, Thomas Moore Cup, The Fitzgerald Trophy for Operatic Singing (three successive years) and the title Singer of the Year. She studied under Sr Mary Agnes Cecilia, St Mary's College, Arklow, and with Dr Veronica Dunne at the College of Music. Siobhán has appeared in over 40 musicals and operettas, among them Anna in The Merry Widow, Margot in The Desert Song, Saffi in The Gipsy Baron, Rosalinda in Der Fledermaus, Nancy in Oliver, and Julie in Showboat. She has played principal boy in pantomime at the Olympia Theatre and The Gaiety Theatre, and she is a familiar face at the National Concert Hall. She has also appeared as an actress on many plays including Juno and The Paycock and The Playboy of the Western World. She has performed in The Percy French Story throughout the country.
Philip Byrne
Philip Byrne has enormous experience on the stage and in radio and television. His work ranges from grand opera to oratorio, from musical comedy to cabaret. He is a three-time prize-winner at the Waterford International Festival of Light Opera. In Freeny, an adaptation of Percy French's The Country Girl at the Cork Opera House, Philip played the title role and he has portrayed Percy French in many productions of The Golden Years and Thomas Moore in Go Where Glory Waits There. He has played the lead in more than forty different musicals and in all Ireland's major theatres and the National Concert Hall as well as numerous professional engagements in the USA.
Phyllis Arnold
Born in Belfast, Phyllis Arnold has been a professional artist and antiques dealer from the late 1960's. She has exhibited annually in London since the late 70's and in Frankfurt, Paris, and the Smithsonian Institute, New York. She specialises in portrait painting and sculpture and was commissioned by Coalport Porcelain to paint a portrait of Queen Elizabeth in silhouette for her Majesty's Silver Jubilee in 1977. A founder member and and first chairperson of the Percy French Society in Bangor County Down, she has been a trustee of the Society's collection of Percy French memorabilia since its formation. Through her antique dealing she has handled many Percy French's paintings for clients here and overseas. She has recently completed a limited edition life-size bronze bust of Percy French. She is a past President of the Ulster Society of Women Artists and a diploma member of the Royal Society of Miniature Painters, Sculptors & Gravers and a winner of their prestigious Memorial Gold Bowl.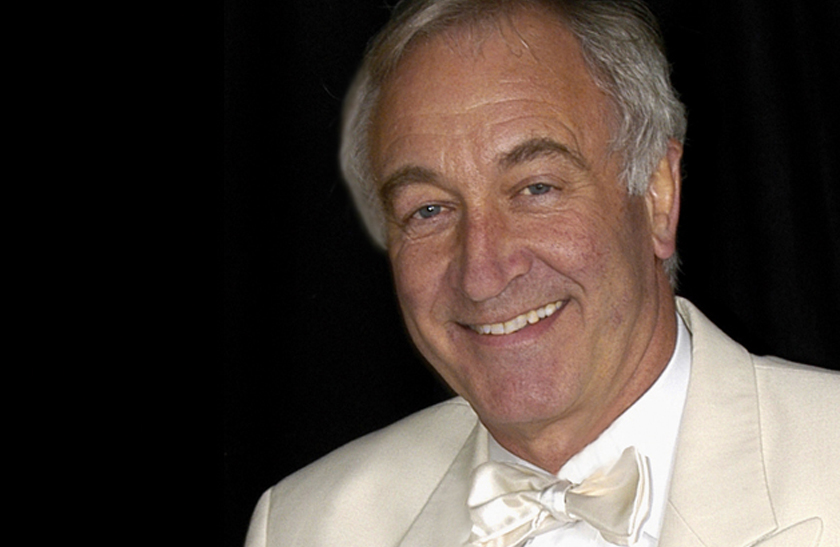 Brian Munn
Brian Munn has been an actor and broadcaster since the age of twelve, when he played his first role in a BBC Drama production. He has worked in all areas of the business from stage actor to television game show host, from Radio Drama Producer with RTÉ, to film actor. In films, he has been husband to Helen Mirren in Cal, flirted with the star of Misery, Cathy Bates, in P. S. I Love You, and even had to beat up Tom Cruise in Far and Away. Over the past thirty-five years Brian has been the voice-over on Irish radio and TV commercials for an extraordinary range of products and services–you might not know the face but you will more than likely know the voice! However, his greatest professional joy is in reciting poetry. He presented a series of poetry programmes for Lyric FM.
Bernard MacLaverty
Bernard MacLaverty, born in Belfast 1942, moved to Scotland in 1975. He has been writer in residence at the University of Aberdeen and guest writer at the University of Augsburg and at Iowa State University. For three years he was visiting writer at John Moore's University, Liverpool. He is currently visiting Professor at the University of Strathclyde. He is a member of Aosdana. His novels are: Lamb (1980), Cal (1983), Grace Notes (1997), and The Anatomy School (2001). Lamb and Cal were major films for which he wrote the screenplays. Grace Notes won the 1997 Saltire Society Scottish Book of the Year Award and was shortlisted for many other prizes including the Booker Prize for Fiction and the Whitbread Novel Award. His collections of short stories are Secrets (1977), A Time to Dance (1982), The Great Profundo (1987), Walking the Dog & Other Stories (1994), and Matters of Life & Death (2006). In 2003, he wrote and directed Bye-Child, a short film after a poem by Seamus Heaney; it was nominated for a BAFTA and won Best First Director Award.