2017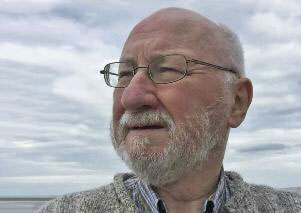 Patrick Claffey OSA
Patrick Claffey was born in 1951 in Castlerea, Co. Roscommon. He joined the Society of the Divine Word at Donamon Castle in 1969. After ordination he studied in France and then worked for 25 years in French-speaking, Togo and Benin.
Following postgraduate research studies at the School of Oriental and Africa Studies, University of London, he was appointed head of mission studies at the Milltown Institute of Theology and Philosophy.
He is Adjunct Associate Professor of the Study of Religions at the Dept of Religions and Theology at Trinity College Dublin where his research interests include Asian and African Christianities, religion in Southeast Asia (Hinduism, Buddhism and Jainism), and modern fundamentalisms.
His most recent book Atlantic Tabor: The Pilgrims of Croagh Patrick has just been published by Liffey Press, Dublin. He is a curate in St Mary's, Haddington Road.
Sam Smyth
Sam is a newspaper columnist who writes about a wide range of subjects and he has reported from the United States, the Caribbean, Australia, Asia, Africa and Europe. Born in Belfast, he moved to Dublin in 1972.
His book Dear John: The John MacKay Letters (coauthored with Michael Nugent) topped the bestseller list in Ireland for seven weeks in 1992/3. His Riverdance: The Story was published by Andre Deutch in 1996 and in 1997 his book Thanks a million Big Fella (Blackwater Press), about Bernard Dunne and Michael Lowry, topped the Irish bestseller list for six weeks.
He won the prestigious Journalist of the Year award twice: in 1991 for his investigation into business scandals, and in 1997 his expose of payments to politicians. He was voted Journalists' Journalist in a poll organized by In Dublin magazine of more than 250 journalists working on Irish national newspapers.
Michael McDowell SC
Michael, a widely-respected barrister, has held some of the highest political offices in Ireland. A founder member of the Progressive Democrats, he was elected to Dáil Éireann in 1987 and became Attorney General in 1999.
Following the 2002 election he was appointed Minister for Justice, Equality, and Law Reform and undertook a number of important reforms, including the 27th Amendment to the Constitution, the Garda Síochána Act, and the Defamation Act.
In 2006, he became leader of the Progressive Democrats and held the office of Tánaiste. He is an independent member of the Senate.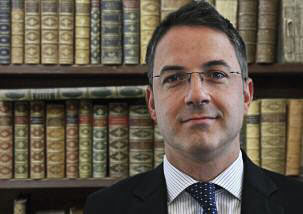 Mr Ivan Masina
Ivan Masina is the Ambassador of the Republic of Croatia to Ireland.
Previously he held various important positions in Croatia including: Adviser to the Prime Minister of the Republic of Croatia; Director General/Chief of the Diplomatic Protocol, Ministry of Foreign Affairs and European Integration; Deputy Chief of Protocol of the President of the Republic of Croatia.
He holds a BA in Italian Language & Literature and German Language & Literature from the University of Split.
Paul Connolly
Paul is a Civil Engineer with a keen interest in local and national history. He grew up in Mount Talbot, Co. Roscommon. He holds a Bachelor in Engineering from UCC and a Diploma in Archaeology in University College Galway.
He will be discussing the construction, refurbishments, and present condition of five big houses built beside the river Suck in the 18th and 19th centuries–Mount Talbot, Castlecoote, Rookwood, Cloonca, and Bushypark–and looking at some of the occupants, particularly the two infamous Sir Charles Cootes (father and son),the Gunning sisters of Castlecoote House, William John Talbot of Mount Talbot, and Sarah Kelly of Rookwood.
In these houses we can see the history of Ireland, the good and the bad. Only Castlecoote remains inhabited but alas Mount Talbot and Cloonca are ruinous and nothing remains of Rookwood and Thornfield. His book Mount Talbot, A Journey through the Ages was published in 2014.
Iseult Honohan RIA
Iseult is Associate Professor Emeritus in political theory at UCD's School of Politics and International Relations. Her research interests lie mainly in: civic republican political thought and its application to issues of citizenship; immigration and diversity; justice and moral obligations; and ethics and public affairs.
She is internationally recognised for her writing on republican political philosophy and concepts of citizenship, and for her role in research on the acquisition and loss of citizenship in the EUDO Citizenship Observatory.
Her books include Civic Republicanism (Routledge, 2002) and (as editor) Republicanism in Ireland: Confronting Theories and Traditions (Manchester University Press, 2008). She was elected a member of the Royal Irish Academy in 2014.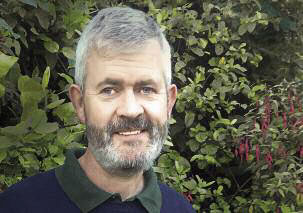 Brian Griffin
Brian is a senior Lecturer in History at Bath Spa University, where he has taught since 1995. His main research interest is the social history of nineteenth and early twentieth century Ireland, particularly crime, policing and sport, as well as the history of Meath, his native county.
He has published numerous journal articles on various aspects of Irish life in the 1800–1914 period, as well as three books: The Bulkies: Police and Crime in Belfast, 1800–1865 (1997), Sources for the Study of Crime in Ireland, 1801–1921 (2005), and Cycling in Victorian Ireland (2006).
He happily chanced upon Percy French's cycling journalism while researching his last book.
Eoin Ó Broin TD
Eoin is a Sinn Féin TD for Dublin Mid West and the party's spokesperson for Housing, Planning and Local Government. A former South Dublin County Councillor and Belfast City Councillor, he has been a Sinn Féin activist for 21 years.
Previously he was a policy adviser to Pearse Doherty TD, Sinn Féin's Director of European Affairs and the National Organiser of Sinn Féin Youth. A regular contributor to the Sunday Business Post and An Phoblacht, he is the author of two books, Sinn Féin and the Political of Left Republicanism (2009) and Matxinada, Basque Nationalism and Radical Basque Youth Movements (2001).
Eoin holds a BA in Cultural Studies from the University of East London and an MA in Irish Politics from Queen's University Belfast.
Dearbhail McDonald
Dearbhail is Group Business Editor of Independent News and Media (INM plc). A global Eisenhower Fellow, the journalist, author and broadcaster was recently named Irish Tatler Media Woman of the Year.
A former news correspondent with The Sunday Times, she has won a series of awards for her legal affairs coverage and is a former Young Irish Medical Journalist of the Year.
Dearbhail serves on the board of Fighting Words, Ireland's national creative writing centre, and is a director of the St Stephen's Green Trust. A member of the External Advisory Board of Maynooth University Department of Law, she also serves on the board of the Happy Days Enniskillen International Beckett and Lughnasa International Friel festivals.
She holds an LLB (Law) from Trinity College Dublin as well as a First Class Honours Masters Degree in Journalism from Dublin City University.
Peader MacMahon & Friends
Peadar MacMahon is a native of Limerick. He has lived in Bellingham, Washington, since 1990 where he performs and records old-time Irish and American folk. He sings and performs historic songs, connecting with his audience through the telling of their stories and his own, regionally and internationally. His latest project The Legacy of Percy French is with friends:
Bruce Alan Shaw who plays five-string banjo and mandolin. He has toured and recorded extensively in the USA, notably with Korby Lenker and The Barbed Wire Cutters.
Richard Scholtz, a highly respected folk singer and master of the autoharp, has been the administrator and teacher at The Northwest Guitar Work shop in Washington State since 1975. A professor of music at Western Washington University, he has recorded eight CDs and toured in Japan, China, Canada and the USA.
Aaron Harmonson plays the upright Bass. He has toured with the Canadian Celtic band The Clumsy Lovers and has had residencies in Hong Kong playing jazz bass.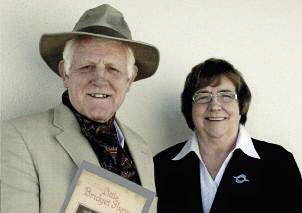 Hurley & Eastwood
Michael Hurley, originally from Baldoyle, Co. Dublin, now lives in Lackagh, Co. Galway. Involved in amateur dramatics and musicals for the past 50 years, he has played many leading roles. He has also written many books on local history. His lifelong interest in the life and works of Percy French was fostered by his late father. In 2013, with his sister-in-law Kathy Eastwood, he devised a programme on Percy French which they perform under the title Essentially French.
Kathy, from Renmore, Galway, has always had a love for music. For over twenty years she has been church organist in Oranmore and is also a member of the Tribal Chamber Choir, Galway.
Jack & Mac
Jack Morrissey and Brian McIvor have been performing comic and satirical music for almost 25 years. Their sell-out performances include those at the National Concert Hall's John Field Room. Their comedic repertoire includes Percy French, Tom Lehrer, and Flanders & Swann.
Brian, an experienced accompanist (piano, organ, bass) and solo singer, is a pupil of Michael van Dessel, Gerard Gillen, Gillian Smith and Katy Kelly. He is also in demand as a record producer and has produced radio documentaries for RTÉ Lyric FM.
Jack (baritone), a pupil of Ken Shellard and a Feis Ceoil winner, is a regular performer at the Bohemians and 43 Clubs.
As Jack & Mac they specialise in quirky songs poking fun at life's absurdities. However zany a song is, the Jack & Mac treatment adds a strong sense of the ridiculous and something extra for all lovers of the bizarre and satirical. They Can't be Serious, their first CD, raised €5,000 for Concern.