2015
Robert Ballagh
Robert Ballagh, artist, painter and designer was born and studied in Dublin. He grew up the only child of a Presbyterian father and a Catholic mother, both of whom had played sport for Ireland. He became an atheist while at Blackrock College. Ballagh represented Ireland at the 1969 Biennale de Paris. Among the theatre sets he has designed are sets for Riverdance, I'll Go On, Gate Theatre (1985), Beckett's Endgame (1991) and Wilde's Salomé (1998). He designed over 70 Irish postage stamps and the Series C Irish banknotes that preceded the euro. A member of Aosdána, his paintings are held in the National Gallery of Ireland, the Hugh Lane Gallery, the Ulster Museum, Trinity College Dublin, and Nuremberg's Albrecht Dürer House. He is the president of the Ireland Institute for Historical and Cultural Studies which promotes international republicanism.
Lucinda Creighton TD
Lucinda Creighton, a mother, barrister, former European Minister, and since May 2007, a member of Dáil Éireann. She is Vice President of the European People's Party and an Independent TD representing Dublin Bay South constituency. Between March 2011 and July 2013, she served as Minister for European Affairs representing Ireland in key negotiations on Ireland's EU/IMF bailout and the hosting of Ireland's presidency of the European Union. While she was EU Affairs Minister, the interest rate on the bailout loans was reduced, repayment schedules extended and the annual cost of funding of Anglo Irish Bank losses dramatically reduced. As part of the hosting of Ireland's presidency of the European Union, Lucinda traveled to 28 EU member states and representing Europe in bilateral trade discussions in the USA. In the 180 days of the presidency, key policies on EU banking union and economic governance of the EU were agreed. In the summer of 2013, she was sacked as Minister for European Affairs and expelled from Fine Gael for voting with her conscience. Since then, Creighton has gone on to form a new parliamentary grouping, the Reform Alliance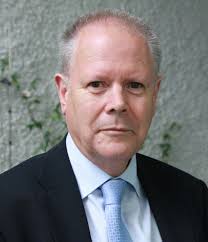 Prof. William Reville
William Reville is Emeritus Professor of Biochemistry at University College Cork where he has worked since 1975. He has researched and published widely on the biochemistry and electron microscopy of skeletal muscle. William has taken an active interest in the public awareness and understanding of science since the 1980s. He is the regular 'Science Today' columnist in The Irish Times, a column he founded in January 1995. A selection of these columns were published as Science Today: Understanding the Natural World (Irish Times Books,1999). He prepared the wall-chart Super Irish Scientists, published and distributed by The Irish Times in 2008 and sent also to all Irish Secondary Schools. He constructed and edits the UCC Public Understanding of Science website.* He has served on several national boards over the years–most recently as Chairman of The Radiological Protection Institute of Ireland (2012–14).
Kevin McStay
Kevin McStay is a former army officer and served over 31 years in the Irish Defence Forces. He served on UN duty in Lebanon (1992 and 2001) and Kosovo (2008). He retired as a Lieutenant Colonel in 2013. He holds a honours Master's degree in Leadership, Management and Defence Studies (LMDS). Kevin is regarded as one of Mayo's greatest-ever Gaelic football players. A left corner-forward, he made his debut in 1983 and was a regular in the starting 15 until his retirement after the 1990 championship. He won Connacht medals at all grades, was an All-Ireland U21 winner (1983) and received an All-Star award (1985). At club level he played with Ballina Stephenites (Mayo), Ballymun Kickhams (Dublin) and Roscommon Gaels. He captained both Ballina and Roscommon to senior county titles. He managed Roscommon (Minor), Mayo (U21) and trained Mayo seniors. He managed St. Faithleach's (Intermediate), Roscommon Gaels (Senior) and St. Brigid's (Senior)to Roscommon county championships. He was manager of St. Brigid's when they won the All-Ireland Club Championship against Ballymun Kickhams (2013). Kevin appears regularly on RTÉ's The Sunday Game as a match commentator and game analyst.
Dr Olga Cox Cameron
Olga Cox Cameron is a psychoanalyst in private practice in Dublin for the past 27 years. She lectured in Psychoanalytic Theory and also in Psychoanalysis and Literature at St. Vincent's University Hospital and Trinity College (1991–2013) and has published numerous articles in national and international journals. She is the founder of the annual Psychoanalysis and Cinema Festival, now in its seventh year. Its theme this year is Masculinities. Her first love is literature, and prior to training as a psychoanalyst, she completed an MA thesis on Proust at University College, Dublin. She commenced a PhD on Beckett at the University of Fribourg, Switzerland, but seduced by the ski slopes, it was more than 20 years later that she completed a very different PhD with a thesis on narrative form and psychosis based on the early work of Jacques Lacan. Her husband was folk singer and broadcaster Dick Cameron, and she has one daughter.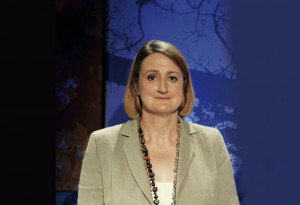 Dr Síle de Cléir
Síle de Cléir lectures at the University of Limerick in Irish language and literature/folklore. She has researched and written on Irish cloth and dress traditions, and on transformations from folk to fashionable dress. Her research into popular Catholicism includes an ethnographic study of Limerick city in the middle decades of the 20th century and Catholic publications and popular reading during the same period.
Patrick Claffey
Patrick Claffey was born in Castlerea, Co. Roscommon (1951). He joined the Society of the Divine Word at Donamon Castle in 1969. After ordination he went to study in France and from there to work for 25 years in French-speaking, Togo and Benin. Following postgraduate research studies at the School of Oriental and Africa Studies, University of London, he was appointed head of mission studies at the the Milltown Institute of Theology and Philosophy. He is presently Adjunct Associate Professor of the Study of Religions at the Dept of Religions and Theology at Trinity College Dublin, where his research interests include Asian and African Christianities, religion in Southeast Asia (Hinduism, Buddhism and Jainism) and modern fundamentalisms. He is presently writing a book on Croagh Patrick. He is a curate in St Mary's, Haddington Road.
Bishop Kevin Doran
Kevin Doran was appointed Bishop of Elphin in May 2014. He holds a BA in Philosophy and French and an MA in Philosophy from University College Dublin as well as a Sacrae Theologiae Baccalaureus from the Pontifical Gregorian University, Rome. He completed a doctorate in philosophy at the Pontifical University of Saint Thomas Aquinas, Angelicum, Rome, in 1995. He also holds a Higher Dip. in Education from UCD. Having attended the Holy Cross Seminary, Dublin, and the Pontifical Irish College, Rome, he was ordained a priest in 1977. His many roles since have included school teacher, parish priest, university chaplain, and spiritual director. He was General Secretary of the Preparatory Committee of 50th International Eucharistic Congress; Director for the Formation of Permanent Deacons; Secretary of the Commission of the Bishops' Conference on Bioethics; and was a Consultor to the Congregation for Catholic Education. Bishop Doran has published several books and many articles and pamphlets.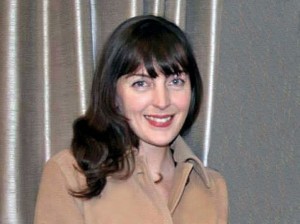 Adelle Hughes
Adelle Hughes, holds a first class honours Masters degree in Arts Management and Cultural Policy from University College Dublin, as well as an honours BA International degree in Art History. A member of the Irish Association of Art Historians, she has worked on a variety of arts and cultural projects both in the private and public sector in Ireland, Europe, and most recently for an arts foundation in the USA. She is responsible for compiling and editing Whyte's critically acclaimed catalogues.
Brian Munn
Brian Munn has been an actor and broadcaster since the age of 12 years, when he played his first role in a BBC Drama production. He has worked in all areas of the business from stage actor to television game show host, from radio drama producer with RTÉ to film actor. In films, he has been husband to Helen Mirren in Cal, and flirted with the star of Misery, Cathy Bates, in P. S. I Love You, and even had to beat up Tom Cruise in Far and Away. Over the past 35 years Brian has been the voice-over on Irish radio and TV commercials for an extraordinary range of products and services–you might not know the face but you will more than likely know the voice! However, his greatest professional joy is reciting poetry. He presented a series of poetry programmes for Lyric FM.
Jon Henderson
Jon, a professional musician for over 25 years, is a truly versatile performer. He has a distinguished career, touring throughout Europe as a solo guitarist and in a number of ensembles. One of his solo highlights was performing at the Royal Palace in Monaco as a special guest of Princess Grace and Prince Rainier. During his musical journeys he developed a deep love of Spanish guitar and added Spanish and South American music to his repertoire of Classical, Jazz and Pop. He was resident guitarist at the London's Café Royal Green Room from 1995 to 1997 where performers included Patti Boulaye, Alan Price, George Melly, Cybil Shepherd, and Rita Coolidge. He has toured with David Soul, Gwen Dickey (Rose Royce), Francisco Yglesias (Los Paraguayos), and the Spanish gypsy rumberos band, El Adivinio.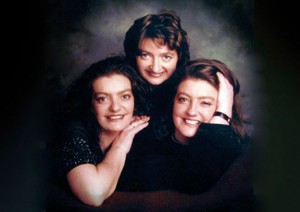 The Mulligan Sisters
The three Mulligan sisters have been singing together since they were three years old. They studied in the London College of Music; Royal Irish Academy of Music; Trinity College, Dublin; St Patrick`s College, Maynooth; St Patrick's College, Drumcondra; and Marino College, Dublin. Their vocal coaches have included Soo Bee Lee, Irene Sanford, and repetiteur Jeannie Reddin. They have toured extensively throughout Europe and New York and are currently giving a series of concerts nationwide of songs from musical theatre, sacred arias, and classical and operatic pieces. Margaret is a Primary School teacher in St Joseph's NS, Co. Longford; Mary is a Primary School teacher in St Patrick's NS, Ballinamuck, Co. Longford; and Aideen is Primary School Principal in St Colmcille's NS, Aughnacliffe, Co. Longford.
Johnny Duhan
At 15, Johnny was front man for the Limerick beat group Granny's Intentions, one of the first Irish bands to move to London. There they were signed to Deram Records and released several singles and an album, Honest Injun, before disbanding. Despite offers to front other bands, Johnny turned to writing folk songs, poetry, and prose. He has released six albums over 40 years, all very well received. He has also had three books published. Johnny's songs have been recorded by many well known singers, including Christy Moore, Tommy Fleming, Mary Coughlan, Mary Black, Dolores Kerane, The Irish Tenors, and Eleanor Shanley. He has scored music for film and TV. Johnny's song The Voyage has become a modern classic–Christy Moore recently said it has been 'performed at over a million weddings worldwide, not to mention anniversaries, funerals and other occasions'.