2020
Fáinche Ryan
Fáinche holds a doctorate in Theology from the Pontifical University of St Thomas Aquinas in Rome. In 2006 she became Director of Teaching and Learning at the Margaret Beaufort Institute (a member of the Cambridge Theological Federation) and was an Affiliated Lecturer at the Faculty of Divinity, University of Cambridge 2006–8. In 2008 she was appointed Lecturer in Theology at the Mater Dei Institute, Dublin City University, and in 2013 was appointed Assistant Professor in Systematic Theology at the Loyola Institute, Trinity College Dublin. In July 2016 she became the Director of the Loyola Institute. Her research and teaching interests include: new thinking in the theology of leadership and ordination; the role of church in a pluralist society; eucharistic theology; medieval theology; and the theology of Thomas Aquinas. She is currently working on the virtue of truth telling, with particular focus on how the theology of Thomas Aquinas might be brought to engage in current debate in what might be termed the concept of 'posttruth'. Since joining Trinity her research interests have expanded to include an interest in the early Irish church, and in particular the theology of the Book of Kells.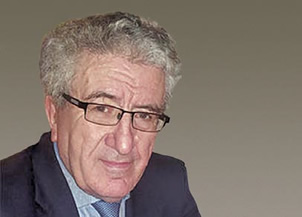 Professor Ray Kinsella
Ray received his PhD in Market Structure and Competition in Banking from Trinity College, University of Dublin. He was appointed Professor of Financial Services at the University of Ulster and served on a number of Government bodies including the Northern Ireland Economic Council and the Industrial Development Board. He returned to the UCD Michael Smurfit Graduate School of Business (where he was previously a Visiting Professor). Ray has taught on undergraduate and post graduate programmes in the fields of banking and insurance and developed a specialized programme in Regulation, Corporate Governance and Ethics for the Smurfit MBS. For the joint UCD/RCSI Programme he has taught on Masters programmes in health care. He has published widely, his latest book, co-authored with Dr Maurice Kinsella, is Troikanomics: Autonomy, Austerity and Existential Crisis in the European Union, (Palgrave MacMillan, London, 2018).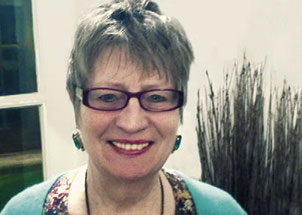 Professor Patricia Casey
Patricia was Professor of Psychiatry at UCD from 1992 until taking early retirement in 2016. She has published over 120 peer review papers and is the author of 13 books. In 2019, her Adjustment Disorder from Controversy to Clinical Practice, was shortlisted for the BMA (London) book of the year. Currently she is a Consultant Psychiatrist at the Mater Hospital and also engages in medico–legal practice as an expert witness in criminal and civil cases. From 1995 to 1999 she chaired the Fitness to Practice Committee of the Medical Council. She is the editor of BJPsych Advances, published by the Royal College of Psychiatrists, London. A keen cook, she had a weekly pod cast on cookery and music with Gript.ie. Her weekly column in the Irish Independent, deals with current social, religious, and mental health issues. She is a frequent contributor to radio and TV current affairs programmes.
Professor Gerard Casey
Gerard is a Professor emeritus in the School of Philosophy at University College Dublin; Associated Scholar at the Ludwig von Mises Institute (Auburn, Alabama, USA); and Fellow of Ludwig von Mises Centre, UK. He taught at the University of Notre Dame (1980–1) and at the School of Philosophy in The Catholic University of America (Washington, DC (1983–6). He is the author of Born Alive; Murray Rothbard; Libertarian Anarchy; Freedom's Progress?; ZAP; and After #MeToo. He has been a member of the Royal Institute of Philosophy; the Association for Political Theory; the American Philosophical Association, The Independent Institute, and The Aristotelian Society.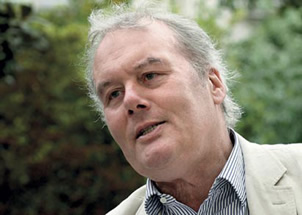 Kevin Myers
Kevin was born into a family of Irish emigrants in Leicester, where his father was a GP. After studying history at University College Dublin, he became a journalist. He reported on the Northern Troubles from 1971 to 1978 before returning to Dublin, where he joined the staff of The Irish Times, where he wrote 'An Irish man's Diary' from 1981 to 1996, changing it from a chatty, social, column to one that was political and controversial. In particular, he championed the then-forgot ten cause of the Irish soldiers of the two world wars–so well that it is now part of the official Irish narrative. During this time, he wrote regularly for The Spectator and also became a columnist for The Sunday Telegraph, and presentied the television college quiz, Challenging Times. He joined The Irish Independent in 2006, and from 2013 to 2017 he was a columnist with The Sunday Times. He lives in Kildare with his wife Rachel, who is a musician, horsewoman, and professional paramedic.
Declan Ganley
Declan is Chairman and CEO of Rivada Networks which designs and deploys broadband public safety communications networks for governments. He founded and operates wireless broadband networks and cable TV businesses in ten EU countries and an extensive cable multimedia network in Eastern Europe. He is Chairman of the Forum on Public Safety in Europe & North America (where senior leaders confer to provide policy and implementation recommendations to governments, legislators, public safety and defence entities). He is an adviser on technology and terrorism to the Club de Madrid (the largest forum of democratic former Presidents and Prime Ministers), and has served as a member of Futures Group of the Irish Government's Information Society Commission. He serves on the boards of the Irish Chamber Orchestra, the University of Limerick Foundation, and is a member of the Royal Institute of International Affairs. Declan is the founder and president of the Libertas Institute, a pan-European think tank committed to debate on the future of the European Union and campaigning for democratic and economic reform. He is married to Delia and they have four children and homes in Galway and Washington DC.
Maria Steen
Maria is an Irish conservative campaigner. She is a qualified architect and barrister. She campaigned against the legalisation of same-sex marriage in Ireland and represented the Iona Institute at the Citizen's Assembly campaigning for a No vote in the abortion referendum. She often participates in TV debates and writes for The Irish Catholic news paper. She worked with a leading firm of architects for a number of years. Maria is also a qualified AMI Montessori teacher. She is married to Neil Steen SC and they have four home-schooled children.
Jayne Barry
Born in Cork, Jayne was for many years a Montessori Director with the Southern Health Board. She began painting in water colours as a hobby, and found it to be an instant love. Her talents led her to member ship of the Water Colour Society of Ireland (WCSI). Unable to find a Montessori school for her youngest child, Jayne opened her own in Kinsale and shortly followed it with a second. Though very busy, she continued painting and par tic i pa ting in group shows– including at the RHA–and had several one-woman gallery exhibitions that received much acclaim. When her last child went to college she closed her schools, since when she has established herself as a successful photographer of children and families. Her love of painting continues unabated and she is now a committee member of the WCSI and has been its secretary for the past six years. Her paintings can be found in collections in the USA, Sweden, Germany, England, and Ireland.
Eileen Coyle
Eileen is a native of Cavan now based in Dublin. She began her choral education over ten years ago as a choral scholar with Dr Ite O'Donovan and the Lassus Scholars. She has been studying classical singing with Dr Imelda Drumm for the past six years and has completed the Diploma in Teaching and Performance at the Royal Irish Academy of Music. She is a Lay Vicar Choral at Christ Church Cathedral, Dublin, and also sings with many professional ensembles in Ireland. Eileen has performed in the Dublin Fringe Festival; New Music Dublin Festival; Cambridge Early Music Week; Speaking of Music; and the 11:11 Concert Series at The Royal Irish Academy of Music, Dublin. She has sung as a soloist with the RTÉ Concert Orchestra; The RIAM Baroque Ensemble; The Orlando Chamber Orchestra; The Longford County Choir; West Wicklow Voices; Setanta Choir; Christ Church Baroque Ensemble; and The Irish Memory Orchestra. She has toured America, England, Germany, Belgium, France, Italy, and the Netherlands, and performed as a soloist at the National Concert Hall; St Patrick's Cathedral, Dublin; The National Gallery of Ireland; Cork Opera House; Kilkenny Theatre Royal; The American Embassy; Áras an Uachtaráin; and regularly at Christ Church Cathedral.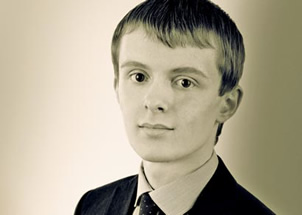 Frasier Hickland
Frasier is a Dublin-based pianist who studies with Professor Anthony Byrne at the Royal Irish Academy of Music. He has given many performances–most notably on BBC Radio–to commemorate the Jane Austen Bicentenary. He has played in some of the most prestigious venues in Ireland, including the National Concert Hall, Dublin; Ulster Hall, Belfast; and Blackwater Valley Opera Festival, Waterford. He performed with the Ulster Youth Orchestra in their 2019 summer season and has worked in a residency with the distinguished composer Sally Beamish, giving the Irish premiere of her piece Wild Swans. He was the Peter Rankin Piano Intern for the Northern Ireland Opera Festival of Voice 2018 and 2019, and has since worked on projects and recitals with the company, including performing in Hillsborough Castle for HRH The Prince of Wales during his visit last year. Répétiteur roles include Mozart's Die Zauberflöte (FAVA Opera, Salzburg); Offenbach's Daphnis et Chloé and L'île de Tulipatan (NI Opera); and Seán Doherty's Waking Beauty with The Linen Opera (Linen Biennale Northern Ireland, 2018).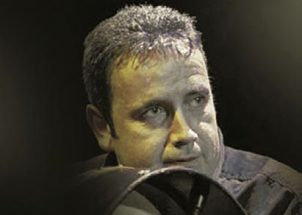 Michael Banahan
From an early age Michael, a Roscommon native has been singing and collecting songs. With many years involvement in the music business he has released a number of critically acclaimed albums: three solo; one with Irish folk duo The Baileys; and five with the inter nationally renowned folk group Rig the Jig of which he was a founding member. Michael has a passion for writing story songs. He is the founder of GoodWood Music, a record label set up to support original Irish talent from all genres of music. The label releases records worldwide through partner ships developed in the UK and the USA.
Vincent Pierse
Vincent developed his skills of story telling listening to his local storytellers and stories made famous by seanachais like the late great Ramon Kelly. He has performed at festivals all over Ireland, the UK, the USA, and Canada and has hosted his show, The Open Door, on Shannonside FM called. He is a member of the South Roscommon Singers Circle where he regularly spins yarns.
David Larkin
David was born in Ballygalda, Co. Roscommon. His mother Ann, a fine singer, was a frequent. His repertoire consists mainly of comic songs, with a particular affinity for the songs of Percy French, and he also plays mouth-organ and fiddle. Many of his influences come from hearing such fine singers as Tim Lyons, Dick Hogan, Terry Smith, Willie Green, Éamonn Brophy, Seán Ryan, Pat Conneely, and many others in Galway's traditional music pubs. David has become a well-known in the myriad of singing sessions and festivals in the west of Ireland. Every July he makes an annual pilgrimage to The Willie Clancy Summer School of Traditional Irish Music, Song and Dance, Milltown Malbay, where he is a popular contributor to the daily singing sessions. He regularly attends sessions in Galway as well as visits to all counties west of the Shannon. He shares his passion for traditional Irish music through his weekly radio programme, Larkin About, on Flirt FM, Galway's student radio station that has gained an international audience through being podcasted on Mixcloud. David is currently in the process of recording an album of Percy French songs with the backing of traditional musicians, working title With a Toot on the Flute and a Twiddle on the Fiddle!
Michael Fitzmaurice
Michael has been a TD since 2014, and now represents the Roscommon–Galway constituency. As well as serving as a public representative, he runs an agricultural contracting and turf cutting business. He is an advocate for agriculture and rural Ireland, and he places huge emphasis on supporting both the family farm and rural communities. Michael is married to Marie Griffin, and they live in Strangeforth, Co Galway, with their three children.