2009
Simon Morgan
Simon Morgan is a Classically trained singer much in demand – he has performed on every continent with venues ranging from The Royal Albert Hall, London, to the Great Hall of the People, Beijing. Along with being an established opera singer he enjoys considerable success in other styles. He sang at the inaugural Irish Night at the BBC Proms and his jazz singing has been appreciated both in intimate clubs (including Don't Tell Mama, New York) as well as in big band venues with full orchestras across Ireland and the UK.He toured China and Japan as a lead singer with Riverdance. His operatic work includes the title role of Eugene Onegin, Marcello in La Bohème, and Silvio in Pagliacci. At Dublin's Gate Theatre he performed the role of Antony in Stephen Sondheim's Sweeney Todd (winner of the Best Opera Production at the Irish Theatre Awards 2008. He has frequently toured as a singer in the USA where he has received much critical acclaim and has two albums on release.
Dick Hogan
Dick Hogan says he can never remember a time when he didn't sing. As a trainee technician in the then Department of Posts and Telegraphs his first foreman was Frank O'Dowda, a brother of Brendan O'Dowda, the famous singer of Percy French songs. He introduced him to 'The Brendan O'Dowda Circle'. Dick is currently producing a compendium of 15 albums straddling many aspects of the traditional repertoire and they will include two albums devoted to Percy French. They are being recorded at live sessions all over Ireland and abroad and all will be unaccompanied. Dick has toured in many parts of the world, including Europe, Russia, South Africa, Australia, Hong Kong and China. His songs have been played many times on BBC and RTÉ radio and is frequently heard on local radio stations all over the country. He has appeared on RTÉ television as a singer and numerous times as a set dancer on BBC and RTÉ television.
Michael D Higgins
Michael D Higgins is a former Minister for Arts, Culture, and the Gaeltacht (1993–97). He played a significant part in establishment of the Gaelic language TV channel TnaG as well as Raidió na Gaeltachta. Has supported Galway Arts, Galway Arts Festival, and also many sports developments. He was first elected to the Dáil in 1981 and has been a deputy from 1987 to present. He was a senator for the NUI constituency from 1982–87 and was a Taoiseach's nominee to the Seanad between 1973–77. Michael is the Labour Party President and Spokesperson for Foreign Affairs, and is currently a sitting deputy for Galway West.
Carlo Gébler
Gébler is the Dublin born author of many novels including The Cure (1994) and How to Murder a Man (1998) and A Good Day for a Dog (2008). His short story collection W.9. & Other Lives (1996), the memoir Father & I (2000), the narrative history The Siege of Derry (2005), and two travel books, Driving Through Cuba (1988) and The Glass Curtain (1991). My Father's Watch, a memoir co-written with Patrick Maguire, youngest of the Maguire Seven, came out in 2008. He has written plays for both radio and stage, including 10 Rounds which was short listed for the Ewart-Biggs Prize in 2002. He has taught at Trinity College, Dublin (where he was twice Writer Fellow), Queen's University Belfast, and HMP Maghaberry where he has been writer in residence since 1997. He is currently the Royal Literary Fund Fellow at Queen's. He is chairman of the Irish Writers' Centre and was elected to Aosdána in 1990. His film Put to the Test won the 1999 Royal Television Society award.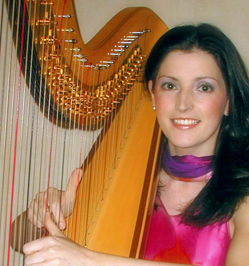 Teresa O'Donnell
For the past ten years, Teresa has worked as a freelance harpist and singer throughout Ireland, Europe and USA, having graduated with an Honours Degree in Music and Irish from Trinity College Dublin and a Masters in Performance and Musicology. Teresa began her harp studies with the late Sr. Eugene McCabe at Mount Sackville School, and later studied with the renowned French harpist Sebastien Lipman, and attended masterclasses with Professor Witsenberg, Han Ann Liu, and other international harpists. Although from a classical background, she is at home in many genres, including jazz, pop, traditional Celtic music, and Broadway shows. She has appeared on stage with Andrea Bocelli, Sinead O'Connor, The Chieftains, The Celtic Tenors, Brian Kennedy, Tommy Fleming, and Katherine Jenkins, and has appeared on BBC, RTÉ, and CNN. She is currently studying for a PhD in Music Education at St. Patrick's College, Drumcondra, where she is also a lecturer.
Eugene McCabe
Eugene McCabe was born in Glasgow in 1930. He was educated in Ireland. His novel Death and Nightingales was described by Michael Ondaatje as 'a deeply moving, powerful, and unforgettable book'. John Banville said that it 'should put Eugene McCabe in the first rank of contemporary Irish novelists', and Colm Tóibín called it 'clearly one of the great Irish masterpieces of the century'. He has been a farmer most of his life and started writing in 1962. He calls himself 'a farmer who happens to write, or a writer who happens to farm'. His plays include A Matter of Conscience, King of the Castle, Pull Down a Horseman (1966), Breakdown (1967); Swift (1969), and his plays for television include Some Women of the Island; A Matter of Conscience; The Funeral; Victims, Gale Day (1979) commissioned by the Abbey and RTÉ; Death and Nightingales (1992), a tragic pastoral novel set in 1883 in the wake of the Invincibles; Heaven Lies Around Us (1997); Tales from the Poor House (1998), four dramatic monologues set in famine Ireland, commissioned and screened in Irish and English versions on RTÉ/TnaG.
Toni Walsh
Toni Walsh is an award-winning soprano. Since 1997 she has worked as assistant lecturer in the Department of Vocal, Operatic and Dramatic Studies at the DIT Conservatory of Music and Drama. Her operatic roles include Annina in Verdi's La Traviata and Inez in Il Trovatore, and the Mother in Menotti's Amahl and the Night Visitors. She has also appeared in the NCH Summer Opera Series playing leading roles in Operatic Scenes, including Dorabella in Mozart's Cosi fan tutti, and Rosie McCann in A. J. Potter's modern opera The Wedding. She has toured with Opera Theatre Company in their revival tour of Love Potion based on Donizetti's L'Elisir d'Amore. Her oratorio work includes Brahms' Requiem, Handel's Messiah and Judas Maccabaeus; Hayden's Stabat Mater and Little Organ Mass; Mozart's Requiem, Vespers and Great Mass in C minor; Vivaldi's Gloria. She has given solo recitals and concerts throughout Ireland including the Bank of Ireland Arts Centre, the National Concert Hall and the Hugh Lane Gallery.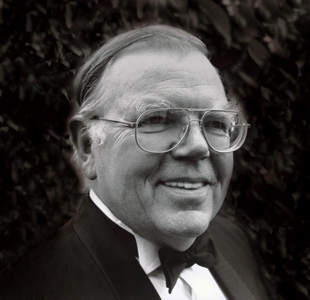 Courtney Kenny
Courtney Kenny was born in the West of Ireland and his great-uncle was Percy French. He was educated in England and studied at the Royal College of Music in London. His began his career in light music and musical theatre and then entered the world of opera becoming a much sought after repetiteur. As a conductor he has worked with New Sadler's Wells Opera, London, and The Ohio Light Opera. He has also traveled the world as cabaret artiste. Courtney has made several tours of Ireland with appearances at The National Concert Hall, The Wexford Festival and The Belfast Festival and has performed on RTÉ's Late, Late Show on many occasions. He studied at the famous Cabaret Symposium at the Eugene O'Neill Theatre Centre, Connecticut. In New York he has performed at 88's in Greenwich Village, The Fire Bird Café, Judy's Cabaret, Danny's Skylight Room, and at the famous Cabaret Convention. In London, he has appeared at the Pizza on the Park, The Jermyn Street Theatre, and The Purcell Room. He has appeared at The Edinburgh Festival and The Wexford Opera Festival.
Bernadette Lowry
Bernadette Lowry is a freelance curator, writer and teacher. From 2001—2004 she was curator, catalogues writer and picture researcher at the Oriel Gallery where she edited the biography of Percy French, Lead Kindly Light published in 2000. She holds MA in English and Diploma in the History of European Painting from UCD. She is currently working on an extended biography on the life of Percy French and researching the influence of Percy French on James Joyce for The James Joyce Research Centre at UCD. For the Oriel Gallery she has given many talks on Percy French throughout Ireland. In 2001 she assisted artist and curator, Dr. Michael Casey, Government of Ireland Post-Doctoral Fellow, in mounting the exhibition Fotografia Metasisica, Landscapes, Symbols Correlations at the Butler Gallery, Kilkenny, and in 2008 co-curated an exhibition of the leading Finnish artist, Kristian Krokfors at the Finnish Embassy, Dublin and Lemonstreet Gallery, Dublin.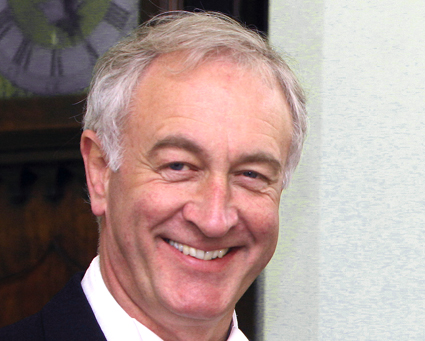 Brian Munn
Brian Munn has been an actor and broadcaster since the age of twelve, when he played his first role in a BBC Drama production. He has worked in all areas of the business from stage actor to television game show host, from Radio Drama Producer with RTÉ, to film actor. In films, he has been husband to Helen Mirren in Cal, flirted with the star of Misery, Cathy Bates, in P. S. I Love You, and even had to beat up Tom Cruise in Far and Away. Over the past thirty-five years Brian has been the voice-over on Irish radio and TV commercials for an extraordinary range of products and services–you might not know the face but you will more than likely know the voice!However, his greatest professional joy is in reciting poetry. He presented a series of poetry programmes for Lyric FM.
Liam Byrne
Liam Byrne is passionate about history. He is a member of Roscommon Heritage Group, Roscommon Historical & Archaeological Society, The Old Athlone Society, The Royal Society of Antiquaries of Ireland, and The Ephemera Society. His history essays have been published in many magazines and has won the Seamus Kelly Memorial Award. He has a regular feature on documents and ephemera in Roscommon Life, the Annual of the Roscommon Association in Dublin. Liam holds a Certificate in Local History from NUI (Maynooth) and has recently completed a Diploma in Archaeology with NUI (Galway). He also maintains a website dedicated to County Roscommon publications, documents and ephemera and Roscommon people everywhere. It is at: www.roscommonhistory.ie