2011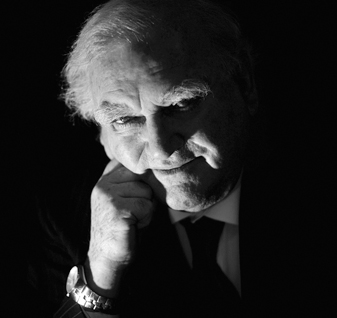 Tim Pat Coogan
Tim Pat Coogan is Ireland's best known historical writer. His pioneering work Ireland since The Rising (1966) gave a new generation an insight into the civil war, partition, the emergence and constitutional development of Fianna Fail, Fine Gael and the unconstitutional development of the IRA. His book, The IRA (1970) became the definitive work on the subject. His biography of Michael Collins, (1990) rekindled interest on both sides of the Atlantic. Coogan's other works include On The Blanket, a study of the dirty protest preceding the hunger strikes of 1981; Long fellow, long shadow, a biography of de Valera; the first major work on the Irish diaspora, Wherever Green is Worn (2000); and Ireland in the 20th Century (2003). Coogan's career as an author and journalist (editor The Irish Press 1968–87) has seen him intervew figures as diverse as Ronald Reagan and Mumar Ghadafi and made him a well known personality on both radio and TV. In 2008 his memoirs were published by Weidenfeld & Nicolson.
Dr John Scally
John Scally is the Beresford Lecturer in Ecclesiastical History in the School of Religions and Theology in Trinity College, Dublin. He is the author of over twenty books. His most recent works are: Mother Teresa: The Irish Connection and 100 GAA Greats. He delivered a paper to the 2010 Percy French Summer School on the enduring significance of the music of Percy French. A native of Curraghboy in County Roscommon he retains strong links with the county. He is the founder of a voluntary organisation called The Rossies that supports charitable and worthy projects in Roscommon. He lives in Dublin and suffers from A.S.S.–Addicted to Sport Syndrome. His sports books include: Load of Balls: Football's Funny Side; GAA: An Oral History; The Best of the West: GAA Greats of Connacht; Odd-shaped Balls: Mischief-makers, Miscreants and Mad-hatters of Rugby, and biographies of Tony Ward, Ger Loughnane, and former legendary Roscommon footballer, Dermot Earley. He has devised, presented, scripted and produced documentaries and series for RTÉ Radio One and RTÉ Television.
Bryan Hoey
Bryan Hoey is one of Ireland's most versatile singers with a voice equally at home in grand opera, operetta, and musicals. His formidable repertoire includes Die Fledermaus, Gypsy Baron, Student Prince, My Fair Lady, L'Elisir D'amore, Maritana, Lily of Killarney, Bohemian Girl and the major roles in Gilbert & Sullivan. In 2007 he sang Normano in Lucia Di Lammemor with Anna Livia Opera (Dublin) and with the Drawing Room Opera Company (Dublin). Bryan has sung as principal tenor with Opera Theatre Company and many societies including: Musical Arts Opera Company, Island Opera (Isle of Man) and Wexford Opera Festival. In oratorio he has sung with many of the leading choral societies and choirs and his concert work includes the RTÉ Symphony and Concert Orchestras. He has featured on The Late Late Show; The Likes of Mike; Live at 3; Overture and Music of the Nation. Recent performances include Rossini's Stabat Mater and Mozart's Requiem and Coronation Mass. He has been awarded the John McCormack Medal for service to music by the Bank of Ireland and the Vocal Heritage Society of Ireland in 1998.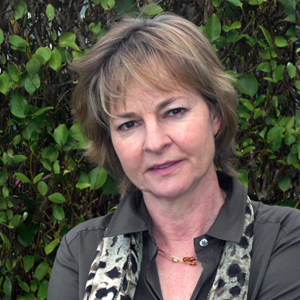 Dr Julie Anne Stevens
Dr Stevens lectures on English Literature in St. Patrick's College, Drumcondra (DCU). In The Irish Scene in Somerville and Ross (2007) she re-evaluates19th-century women writers and shows how these commentators on Irish rural life immersed themselves in continental literary and visual traditions. Contributions to books include an assessment of Elizabeth Bowen's critical afterlife; the study of depictions of Georgian Dublin in art and literature called Views of Georgian Dublin: Perspectives of the City (2008); a collaborative work with Dr. Síghle Bhreathnach-Lynch for the book, Local/ Global: Women Artists in the 19th Century (2006); and Divided Worlds: Studies in Children's Literature (2007). Interest in landscape studies has resulted in work on Emily Lawless and her recording of The Burren, partly published in Ireland: Space, Text, Time (2005). Recently she presented, 'George Moore, Somerville & Ross and the Reconstruction of Optical Experience in Late 19th Century Irish Short Fiction' at the Ireland and the fin de siècle' conference, RIA, 2009.
Albert Siggins
Albert is a native of Roscommon town. He has been working with the National Museum of Ireland since 1972, more particularly with their new section Country Life since 2001. He is involved with the County Roscommon Historical and Archaeological Society for 25 years and Secretary of that group since 1987. The Society produces a Journal in which he has published a number of articles relating to local history. He is interested in the local history of his parish of Fuerty where he went to live in 1980. His interests include genealogy and photography.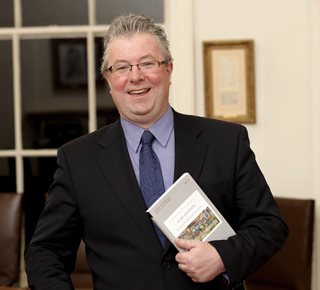 Dr. Pádraic Conway
Pádraic Conway is Director of the UCD International Centre for Newman Studies and a Vice-President of University College Dublin. He was Principal Investigator for the project, John Henry Newman: Global and Local Theologian, funded as part of the Irish Government Structured Dialogue with Churches, Faith Communities and Non-Confessional Bodies programme. He has lectured on Newman in Europe, America and Australia and co-edited the volume Karl Rahner: Theologian for the Twenty-first Century (Peter Lang, 2010). He is author of the forthcoming Judging Newman (RIA).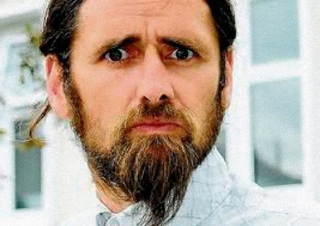 Luke 'Ming' Flanagan
Luke 'Ming' Flanagan is married with two children and lives in Castlerea, County Roscommon. Luke Flanagan has been involved in politics since 1997 and was elected to Roscommon County Council in 2004 and 2009. He served as Mayor of Roscommon County Council up to his election as a poll topping Independent TD for the constituency in the recent general election. He is part of the new independent alliance in the Dail. He maintains a high profile as an ardent and passionate spokesperson for the rights of people to cut turf and is Chai
Brian Munn
Brian Munn has been an actor and broadcaster since the age of 12 years, when he played his first role in a BBC Drama production. He has worked in all areas of the business from stage actor to television game show host, from Radio Drama Producer with RTÉ, to film actor. In films, he has been husband to Helen Mirren, in Cal and flirted with the star of Misery, Cathy Bates, in P. S. I Love You, and even had to beat up Tom Cruise in Far and Away. Brian has been a voice-over on Irish radio and TV commercials for an extraordinary range of products and services for over 35 years–you might not know the face but you will more than likely know the voice! However, his greatest professional joy is in reciting poetry. He presented a series of poetry programmes for Lyric FM.
Paul O'Kelly
Paul O'Kelly has written biographies of artists Pieter Sluis, Markey Robinson, and the American pop-art pioneer Andy Warhol. He has lectured on Warhol and Duchamp in the National Gallery of Ireland, and has given talks on Percy French, Markey Robinson, Victor Vasarely, Andy Warhol and others on RTÉ Radio 1, 2FM, RTÉ Television and the BBC. His first work of fiction, Cameo Girl, is published in the United States later this year. The lecture he will deliver expands on a talk given to Percy French enthusiasts during last year. It examines the connection between French's work as a satirist, songwriter and cartoonist, and his more serious work as an artist in watercolours.
Brian O'Connell
Brian O'Connell, director and founder of O'Connell Mahon Architects. He graduated from the School of Architecture UCD in 1968 with first class honours; President of the AAI in 1972; became a member of the RIAI in 1975; studied law at UCD and Kings Inns and was called to the Bar with first class honours in 1979. As President of the RIAI, 1990–91, Brian was a founder of the Architects Council of Europe, the representative body of the profession in the EU, and was assigned by them to assist in bringing Western European practices to the USSR and Eastern Europe. Brian worked as a Non-Attached Expert to the European Commission in the development of Directive Policy in the field of construction and chaired the GAIPEC commission on Construction Liability. He is also an Arbitrator and Conciliator in construction and associated matters. Brian has lectured at NUI in Contract Management. At the University of Ulster he lectures on the Law of Disability in Ireland, with particular emphasis on tthe implementation of universal access standards in buildings.
Patsy McGarry
Patsy McGarry, a Roscommon man, is Religious Affairs correspondent of The Irish Times. He has worked for Independent Newspapers, The Irish Press Group, Magill Magazine, and freelanced for RTÉ. In 1989 he set up the first independent radio newsroom in the Republic at Capital Radio (now FM104). He was The Irish Press theatre critic 1990–1995. In 1992 he received a national media award for his Sunday Independent articles on the fall of Charles Haughey as Taoiseach, and in 1998 the Templeton European Religion Writer of the Year for his Irish Times's articles on Drumcree, the papal visit to Cuba, and criticism of the Irish Churches for failing to practise what they preached on recon]ciliation. He edited Christianity, a collection of essays published by Veritas in 2001. The Book of Jesus Report, a contemporary account of the four gospels, a collection of his weekly columns in The Irish Times, was published by the paper in 2001. Other books are While Justice Slept: The True Story of Nicky Kelly and the Sallins Train Robbery (2006) and the official biography of President Mary McAleese, First Citizen: Mary McAleese and the Irish Presidency (2008).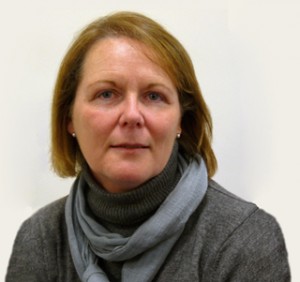 Gaye Ashford
Gaye Ashford is a native of Co. Sligo but raised in Dublin, studied History and Geography as a mature student and graduated from St Patrick's College, Drumcondra with a BA (Hons) in Humanities in 2007. She is in the final year of her PhD researching children and childhood in 18th century Ireland at St. Patrick's College. Since 2008, Gaye has been in receipt of a fellowship scholarship from An Foras Feasa. Her research interests and publications include children in 18th-century Ireland, 19th-century Irish emigration, and family and local history.