2019
Professor R V Comerford
Vincent is a native of Grangemockler, Co Tipperary, and now lives in Co. Kildare. He graduated at Maynooth and completed a PhD at Trinity College Dublin. He was professor of Modern History and head of department at Maynooth for 20 years before his retirement in 2010. During that time he also held various other college and university appointments. As lecturer and professor he supervised a large number of research theses. His contribution to academic institutional development included involvement in the international consultations that produced the European Credit Transfer System and facilitated the development of the Erasmus scheme of student exchange. His publications include The Fenians in context: Irish politics and society, 1848–82, first published in 1985 (second edition,1998), it was digitally reborn in 2017 and is available as an ebook.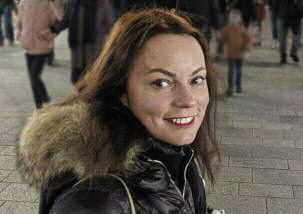 Dr Kristina Varade
Kristina is an Associate Professor in the Modern Language Department at BMCC, CUNY (New York, USA). Her research interests include 19th-century Anglo-Irish Studies, Irish/Italian Comparative Studies; and contemporary Irish fiction. She has published in New Hibernia Review, Irish Studies Review and Annali d'Italianistica, among others, and has engaged in extensive conference and publication activity regarding 19th-century Anglo-Irish writers, including Maria Edge worth, Sydney Owenson, and the so-called Lost Victorian, Charles Lever. Her inquiries center on Anglo-Irish consumer culture; identity studies; expressions of Anglo-Irish inbetweenness; and print culture. She is particularly interested in expressions of (Anglo-) Irishness abroad, as indicated in epistolary correspondence, fiction writing and journalistic activity. Kristina is currently preparing a monograph on Charles Lever examining new considerations of the author as a consular representative, journal contributor, and family man, including an examination of hyphenated identity and Anglo-Irish writing on the margin. Awarded numerous grants for her interdisciplinary Irish-Italian research she has been invited to lecture at universities in the United States, Ireland, and Italy.
Dr Éamonn Costello
Éamonn teaches Irish and 19th century Irish language literature at the School of English, Irish and Communications at the University of Limerick. He was a lecturer in music at the Irish World Academy in University of Limerick. (2010–4). His PhD (2016) looks at the history of song within the Oireachtas na Gaeilge festival, Ireland's oldest arts festival. Éamonn holds an MA in ethnomusicology from University College Cork, and a BA in Irish Music and Dance from the University of Limerick. He is currently working on an edited book, Song in Ireland. He has written a chapter on 'Irish Song' in So You Want to Sing World Music (2019); and articles and reviews for the journal, Ethnomusicology Ireland and The World of Music (new series). In 2016–8, Éamonn was secretary of the Irish branch of the International Council for Traditional Music and Chair (2018–9); he is a member of the newly formed traditional song research cluster, TradSong, based in University of Limerick. A traditional musician and singer, his 2010 album, Bosca Ceoil and Fiddle received wide-spread critical acclaim.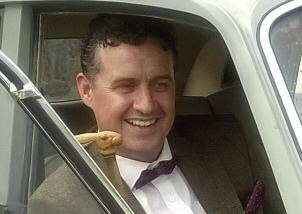 Paul Gunning
With a background in provincial journalism and educated at King's Inns, Dublin, the research of Paul pursues the desideratum of archival fact to address current concerns regarding cultural and social Irish history. At the British Sports Historians' conference he grappled with Irish folk football's origins; at the inaugural International Football History conference at the Etihad Stadium, Manchester, he detailed select elements of cultural rivalry within Ireland's association football foundation myths; at Ulster University, Belfast he propounded upon the existential crisis and paradoxical oikos of Michael Cusack; he discussed Namby Pambyism and Muscular Christianity at Trinity College last year, Dublin; at the Historic Houses of Ireland conference at Maynooth University considered landlord and tenant intracommunal hospitality within the Anglo-Irish demesne; at Newcastle University he spoke upon The Sister Kingdom's Political Harem: Irish Responses to the Laws of Leviticus, 1865–85. His diversified interests have featured in the national media when exploring the particularities of Spike Milligan's heritage and contested themes of Irish identity and modernity connected with Conor McGregor.
Conor Heffernan
Conor is a PhD student at University College Dublin under the supervision of Dr. Paul Rouse. Funded by both the Irish Research Council and Universities Ireland, his research project is concerned with the rise of the Irish physical culture movement from 1893 to 1939 with a particular focus on political, social, and sexual histories.
Professor Vincent Twomey
Born in Cork, Vincent entered the noviciate of the Divine Word Missionaries in 1963. After philosophical studies at Donamon and theological studies at Maynooth, he was ordained priest in 1970. He did his doctoral studies under the supervision of the then Professor Joseph Ratzinger at the University of Regensburg, Germany. His appointments have included: Professor of Dogmatic Theology, Regional Seminary of Papua New Guinea and the Solomon Islands (1979–81); Professor at the DWM Theology Faculty at Mödling, Austria (1982–3); Lecturer and then Professor of Moral Theology at Pontifical University, Maynooth (1983–2006); Visiting Professor at University of Fribourg, Switzerland (1983); Visiting Scholar at Seton Hall University, NJ (2013). He founded The Patristic Symposium at Maynooth in 1986. From 1997–2006, he was Editor of the Irish Theological Quarterly and Editor-in-Chief of The Word (2004–8). He was appointed Rector, SVD Maynooth, 2010–16. He has engaged extensively in public controversies. His publications include The End of Irish Catholicism? (2003) and Moral Theology after Humanae Vitae (2010).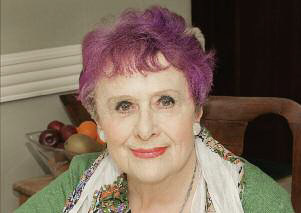 Mary Kenny
Mary is an experienced journalist, author and broadcaster working in England and Ireland. She has written for over 30 newspapers and magazines over the course of her career. Her books include Germany Calling, a biography of William Joyce, 'Lord Haw-Haw', (currently commended by the University of the Third Age for the original exploration of Joyce's Irish background); Crown and Shamrock: Love and Hate between Ireland and the British Monarchy (which was used as an information template for Queen Elizabeth's visit to the Irish Republic in 2011); and Goodbye to Catholic Ireland, a social history of Ireland over the lifetime of her parents. Her play Allegiance, about Winston Churchill's private meeting with Michael Collins in 1921, was performed at Edinburgh (and since toured Ireland). Mary's talks have included: Churchill and Ireland (Imperial War Museum, London); Ireland and the Abdication of Edward VIII (Royal Dublin Society); What Yeats Means to Me (National Library of Ire land); Heritage of Irish feminism (Microsoft Ireland); Catholic Ireland's relationship to a Protestant monarchy (Catholic Central Library, Dublin).
Dr Celia Brayfield
Celia is an author and cultural commentator. Her recent book, Rebel Writers: The Accidental Feminists (Bloomsbury, July 2019), is a biographical study of Shelagh Delaney, Edna O'Brien, Lynne Reid Banks, Charlotte Bingham, Nell Dunn, Virginia Ironside, and Margaret Forster. Her nine novels range from modern social fiction in Wild Weekend (Warner, 2004) and millennial comedy in Heartswap (Little, Brown, 2000) to international bestsellers. Her subjects are mostly women, working through changes in themselves and the world; other themes are the psychogeography of London suburbs, media overshadow, and British expats abroad. Her non-fiction books include: Glitter (Chatto & Windus, 1984) a study of celebrity culture; writing guides, Bestseller (Fourth Estate, 1996) and Writing Historical Fiction (co-authored with Duncan Sprott Bloomsbury Academic, 2013), and a memoir of a year lived in France, Deep France (Macmillan, 2004). Celia is a Senior Lecturer in Creative Writing at Bath Spa University, specialising in historical fiction. Her first career was as a journalist, working mostly for The Times and the Evening Standard. Born in north London, she was educated at St Paul's Girls' School and briefly studied French language and literature at Grenoble University. She has one daughter and lives in Dorset.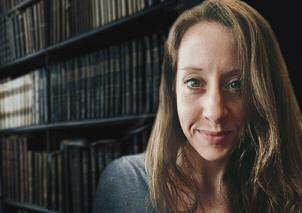 Dr Kayla Rose
Kayla is Adjunct Assistant Professor in Irish Studies and History at Queens College, City University of New York, and in Art History at CUNY Queensborough Community College in New York. She has previously worked as Postdoctoral Research Fellow at Bath Spa University and Research Fellow in Design History on the AHRC and Design Council project, 'Bristol and Bath by Design' (a collaboration between University of the West of England, Bath Spa University and University of Bristol). Kayla received her PhD from Ulster University in 2014 following completion of her thesis, Illuminating Ireland: Illuminated Addresses and the Material Culture of Irish Civic and National Identity in the Nineteenth and Early Twentieth Centuries. She also holds an MPhil in Irish Art History from Trinity College Dublin, where she specialized in ancient and medieval Irish art and the Celtic Revival, and a BA (Hons) in Art History and Criticism from Stony Brook University (SUNY) in New York. Her current research interests centre on the Celtic Revival and commemorative material culture across the Irish diaspora, with particular focus on immigrants from Ulster.
Dr Patrick Fitzgerald
Patrick is Head of Research and Development, at the Mellon Centre for Migration Studies, Ulster American Folk Park, Omagh, Co.Tyrone, Nothern Ireland. This paper will reflect upon migrant departures by reference to a simple model of human migration (the SDO model) presented in Patrick Fitzgerald and Brian Lambkin, Migration in Irish History, 1607–2007 (Palgrave Macmillan, 2008). Emigrant letters from the Irish Emigration Database will be used to present examples illustrating how migrants in the past framed and relayed their experience of leaving and to consider the psycho logical dynamics at work in 18th and 19th century Ireland. The centrality of the specific family and local context to the rupture will be emphasised. The crucial role of chain migration will be outlined and a significant painting by James Brenan, Letter from America (1875) will be interrogated in order to explore the experience of departure. Finally attention will be directed towards the 'ritual of departure' recorded in rural Ireland (referred to either as an American or Living wake) will be considered and set within its European context.
Dr Brian Griffin
Brian is Senior Lecturer in History at Bath Spa University. His main research interest is the social history of 19th- and early 20th-century Ireland. He is particularly interested in the history of policing and crime; sport (especially cycling); and Fenianism. Recent publications include articles on cycling and tourism in Victorian and Edwardian Ireland; sport in Ireland during the Great Famine; Robert Cromie's writings in the cycling press; and a biographical sketch of Willam Millar Woodside, Coleraine's forgotten 19th-century cycling champion. Current projects include articles on leisure and the Big House during the Great Famine; cycle camping in Victorian and Edwardian Ireland; and Jack Yeats' Punch cartoons.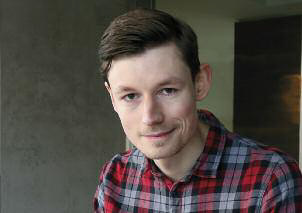 Alexander Jones
Alexander is a third year PhD student in the School of English at Trinity College Dublin, where he is writing a thesis on Louis MacNeice and his poetics of mind under the supervision of Dr. Tom Walker. His research is supported by an Ussher Fellowship and an Early Career Researcher Residency at the Trinity Long Room Hub. His thesis seeks to reorient MacNeice as a poet of the mind in a way that has heretofore been under appreciated by analysing his portrayal of psychological themes of self, the irrational, memory, dreams, and instinct. The research interro gates the influence of high and low psychologies on the intellectual and popular milieu of the mid-twentieth century in which MacNeice was writing, and touches on issues of intertextuality, influence, and identity. Alexander holds an MA (Hons) in English from the University of Aberdeen and an M.Phil in Irish Writing from Trinity College Dublin. He was the editor-in-chief of Trinity Postgraduate Review for their 17th volume, and has spoken at conferences in Dublin, Belfast, and Prague.
Dr Paul McLaughlin
Originally from Shankill, Co. Dublin, Paul is Senior Lecturer in Education Studies at Bath Spa University, England. He has previously lectured in philosophy, politics, and education in Ireland, Poland, and Estonia. He is the author of Anarchism and Authority (2007/16), Radicalism: A Philosophical Study (2012), and Mikhail Bakunin: The Philosophical Basis of His Anarchism (2002). His main areas of interest lie at the intersection of political philosophy and the philosophy of education, though he has also been known to voice ill-informed opinions about other matters (historical, musical, sporting, etc).
Dr Gerard Moran
Gerard lectured at NUI Galway and Maynooth University, and currently is a researcher at the Social Science Research Centre at NUI Galway. His areas of research include Irish emigration and the Diaspora; the Great Famine; landlord tenant relations; and local history. He has published extensively on 19th century Ireland, including Sending Out Ireland's Poor: Assisted Emigration to North America in the Nineteenth Century (Dublin, 2004); Sir Robert Gore Booth and his Landed Estates in Count Sligo, 1814– 1876 (Dublin, 2006); Fleeing from Famine in Connemara: James Hack Tuke and Assisted Emigration Schemes in the 1880s (Dublin, 2018); and edited collections of essays, Galway: History and Society; Mayo: History and Society: and Children and the Great Hunger which was recently published by Quinnipiac University Press. He is also curator of the forthcoming exhibition, James Hack Tuke: Quaker Philanthropist and Friend to Ireland's Poor, which will run from March to October 2019 at Ireland's Great Hunger Institute, Quinnipiac University, Hamden, Connecticut.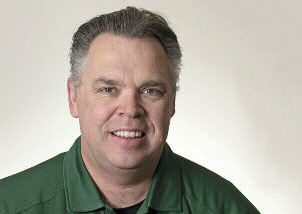 Professor Rich Loosbrock
Rich is Professor of History and Department Chair at Adams State University, Colorado, where he specializes in the American West and the History of Sport. He received his undergraduate degree at the University of Kansas and his MA and PhD at the University of New Mexico. He is the author of The History Channel's This Day in Civil War History, and acts as a tour guide in many parts of the US, but specializes in Boston and Washington, DC. He has served on the Division II Management Council for the National Collegiate Athletic Association (NCAA), as well as the NCAA Research Committee and, now, on the NCAA Division II Committee on Infractions. Besides his work on the Irish in Colorado, he has also conducted research on the National Football League and is working on a book on the Great War and the development of American sport.
Niall O'Dwyer
Niall, originally from Tulla, County Clare, currently resides in Fort Collins, Colorado, near the foothills of the Rocky Mountains. Before moving to Colorado, with his wife and children in 2013, he taught history in Templeogue College in Dublin for nine years. Niall also taught in Japan for a year. Fossil Ridge, his current school, is one of the topranked public high schools in the state. Niall's dedication to his profession has been honoured by the Rotary Club of Fort Collins. He is also noted for his work on behalf of his teachers' union and for his advocacy. This is his sixth year in Fossil Ridge, teaching US History; Contemporary Humanities; and Classical Humanities. Niall completed his undergraduate degree in NUI Galway, and his Higher Diploma in Education in Trinity College Dublin. He is currently concluding a Masters in American History through Adams State University. For his thesis he is undertaking a study of The Irish and Labour Activism in Colorado's Mines, 1880–1905.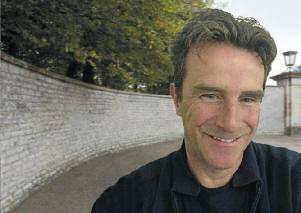 Professor John Strachan
John is Pro-Vice Chancellor at Bath Spa University. John is a Fellow of the Royal Historical Society and Associate Editor of The Oxford Companion to English Literature. His books include Advertising and Satirical Culture in the Romantic Period (Cambridge UP, 2007); Advertising and Print Culture in Ireland 1891–1922 with Claire Nally (Palgrave, 2012); and a collection of poetry, Waterloo: The Field of Blood (AEN, 2015).
The Castlecoote Ramblers
Since 2002 The Castlecoote Ramblers have performed every Tuesday night at PJ's Bar Castlecoote in 'The Session', feasibly the longest running in Ireland today. Seven Ramblers are shown above but others join in from time to time for ballads, rock, country, bluegrass, and folk.
Back row, from the left:
John Hannan, from Manchester but now settled in Roscommon, brings a wealth of experience to the group and sings some old favourites.
Tom Coakley has lived in Roscommon for many years. He plays mandolin, bouzouki, dobra, and guitar, and he sings too.
Aidan Treacy is the ace trumpet player.
Sean Kilgarriff, a local man and session founder, is an accomplished tin whistler and sometimes banjo picker.
Sean Kelly, 'Sean T', percussionist and occasional singer has played throughout Ireland and the UK.
In the front row:
Guitarist Joachim Dunne has always lived in Castlecoote. He plays guitar and takes lead vocals. He is a founder member who has kept the 'the session' going ever since.
Jane Toibin, sings with both the Ramblers and the South Roscommon Singers.
And not in this photo but regularly on stage, Fred Mulryan, who plays a very tasty guitar, seems to know every record from the 50s and 60s and be able to sing them at will without a songbook.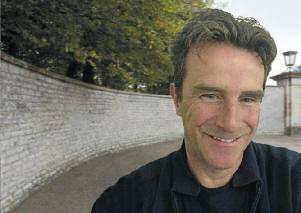 Professor John Strachan
John is Pro-Vice Chancellor at Bath Spa University. John is a Fellow of the Royal Historical Society and Associate Editor of The Oxford Companion to English Literature. His books include Advertising and Satirical Culture in the Romantic Period (Cambridge UP, 2007); Advertising and Print Culture in Ireland 1891–1922 with Claire Nally (Palgrave, 2012); and a collection of poetry, Waterloo: The Field of Blood (AEN, 2015).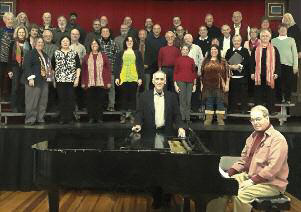 Viva Voce Chorus
The A Viva Voce Festival Chorus singers from New York City share a love of great music, international travel, good food and fine company. A Viva Voce can be loosely translated from Italian as 'by word of mouth'. As word of a summer concert tour to Ireland spread through the community of choruses in New York, our 39 singers gathered, many of whom have performed on international concert tours led by John Daly Goodwin over the past 30 years–including tours to Austria, the People's Republic of China, the Czech Republic, France, Greece, Italy, and Mexico. During his distinguished 38 year career, conductor John has led concerts in major venues worldwide including Carnegie Hall and Lincoln Center in New York; the Shanghai Grand Theatre; the Palacio de Bellas Artes, the Sala Nezahualcóyotl, and the Ollin Yolitzli Centre in Mexico City; the cathedrals of Notre Dame and Chartres, France; and the Basilica of San Marco, Venice. John is the great-grand-nephew of Percy French and has deep familial roots in Dublin and, on his mother's side, in Bandon, County Cork. He is thrilled to be making his concert debut in Ireland with his musical friends from New York City.
The Donoghue Brothers
Eamon, Seamus, Joe, and Sean (above left to right) were born and reared a stone's throw from Clooney quinn, Elphin, County Roscommon– Percy French's birthplace and an area rich in traditional music and folklore. They were all inspired by their late dad, Joe, who introduced them to traditional Irish music at a very young age and with whom they all later played for many years in the renowned Killina Céili Band. The lads are delighted to be part of this year's Percy French Festival.