Books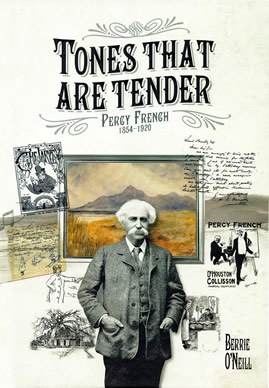 Tones that are Tender
Percy French 1854–1920
Berrie O'Neill
Outstandingly researched and richly illustrated, this biography gives a new and fascinating insight into the life of one who is already acknowledged to have brought laughter and enjoyment to so many people as civil engineer, journalist, author, poet, parodist, artist, songwriter and entertainer.
This will be the closest to a definitive biography yet attempted, using primary sources and examining the man in the context of all his output.
Published in association with The Percy French Society, North Down.
ISBN 9781843516675
The Lilliput Press, Dublin
Hardback, 176 pp, 10 x 7 ins
€25 plus p&p. Please allow 28 days for delivery.